The remarkable landmass of New Guinea is the largest tropical island in the world and it sits just below the equator along the southern rim of the "Ring of Fire" – the belt of volcanoes and tectonic plates that runs around the edge of the vast Pacific Ocean.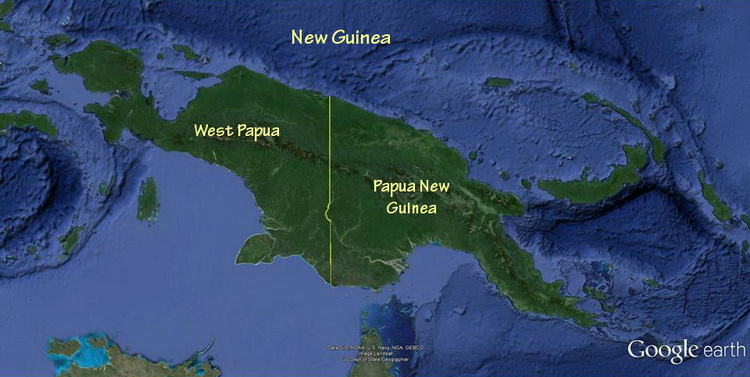 Divided by colonial legacy and cold-war geopolitics in to two roughly equal halves, with the eastern part of the island the independent country of Papua New Guinea (PNG), while the western half became part of Indonesia in 1969 and was known initially as Irian Barat (West Irian) and then Irian Jaya (Glorious Irian) but is now generally known as West Papua.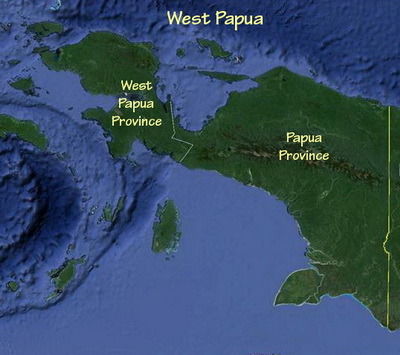 Although occupying less than half of 1% of the earth's surface, the island contains up to 10% of the planet's species and is a veritable storehouse of biodiversity!
West Papua occupies an area of 420,540 km2, which is nearly 22% of Indonesia's total land area, and it stretches over 1,200 km from east to west and 736 km from north to south.
The region is administered as two separate provinces called (rather confusingly…) Papua and West Papua.
Like its neighbor Papua New Guinea, West Papua is a wild and adventurous place.
Particularly so in the mountainous regions of Papua Province where the Dani people of the Baliem Valley were only sighted for the first time in 1938 by the American explorer Richard Archbold as he flew over the area.
Similarly the Asmat people, who live in the mangrove and swamp areas in the south-west part of the province, are known as much for their excellent carving skills as the disappearance in 1961 Michael Rockerfeller, the 22-year old son of the then Governor of New York State Nelson Rockerfeller.
Rockerfeller was participating in an expedition to the area to collect Asmat carvings and sculptures for the Museum of Primitive Art in Manhattan and was traveling in a catamaran constructed from two canoes.
Although never proven, it is widely believed that Michael Rockerfeller was eaten by the Asmat, who captured him after he swam ashore when the catamaran was overturned in rough seas…