Most of the best dives sites of the Dampier Strait are concentrated at its western end, and predominantly on the northern side of the strait.
All experience strong currents, but those sites that sit directly in the path of the Indonesian Throughflow, such as Sardine Reef, Cape Kri and Mike's Point, have the common characteristic of a very dynamic section of reef which faces in to the current.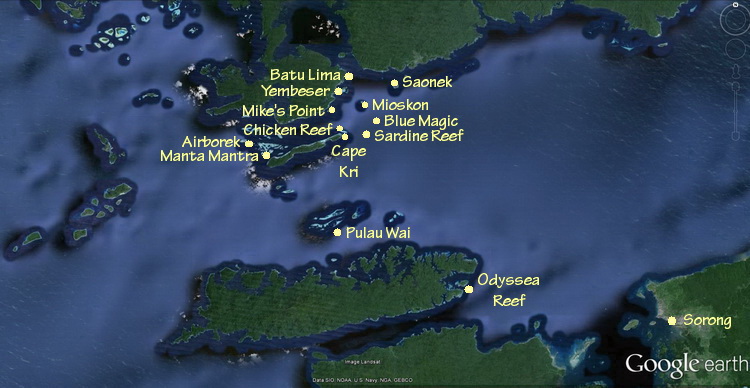 Map of the main Dampier Strait Dive Sites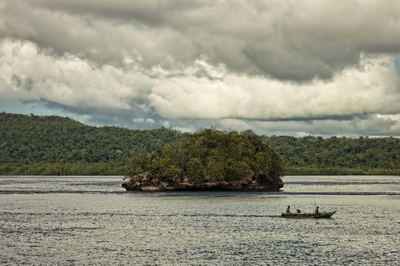 So strong are those currents that during WWII, the small island of Kerupiar that is now known as Mike's Point, was actually bombed by US aircraft.
The aircraft pilots thought that the white water around the island, caused by the tidal flow, was the wake of a Japanese destroyer…
Diving these sites is a sensational and very rewarding experience!
The sweet spot where the current hits the reef and an amazing number of reef fish are concentrated as they feed on the nutrients in the water, while cruising pelagics trying to feed on them.
The whole food chain is on open display and fixated on food and survival.
So to a degree you are simply a non-threatening observer that is tolerated, rather than feared.
But diving those sweet spots requires the right techniques, combined with a generous degree of experience and local knowledge from the dive guides and divemasters, otherwise you are likely to be swept off the site by the currents!