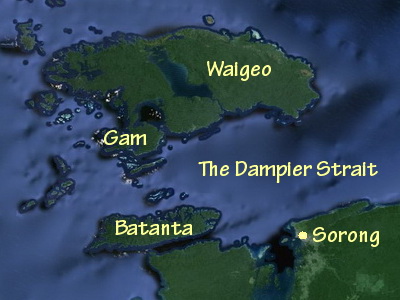 The Dampier Strait is where scuba diving in Raja Ampat was first started back in the 1990's, with pioneers like Max Ammer operating from basic scuba camps on Kri island at the western end of the Strait.
Physically the Strait is the large passage of water between the islands of Gam & Waigeo in the north and Batanta in the south, which takes its name from the English explorer-adventurer William Dampier who first charted the area in the 17th century.
For those familiar with fluid dynamics, the Dampier Strait can be thought of as something akin to a venturi – where a restriction in diameter automatically increases the velocity of the fluid passing through it.
For all the rest of us, think strong currents – because the Strait is the principal channel through which the nutrient-rich waters of the Indonesian Throughflow pass through on their way south and the deep basins of the Banda Sea.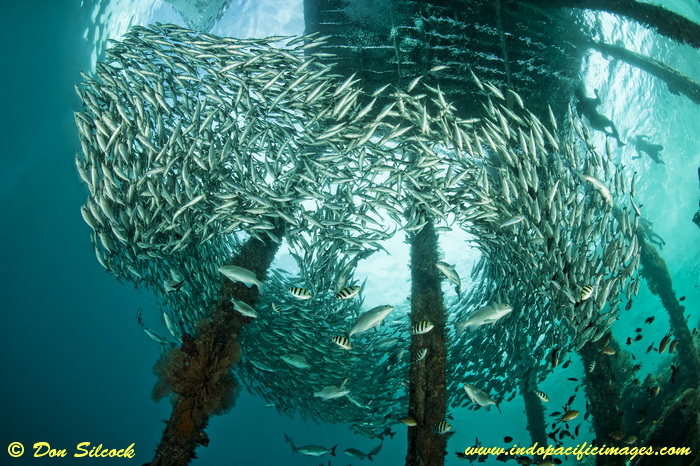 To the north of the Birds Head Peninsula is some very complicated underwater topography, centered around the 400m deep West Caroline Basin.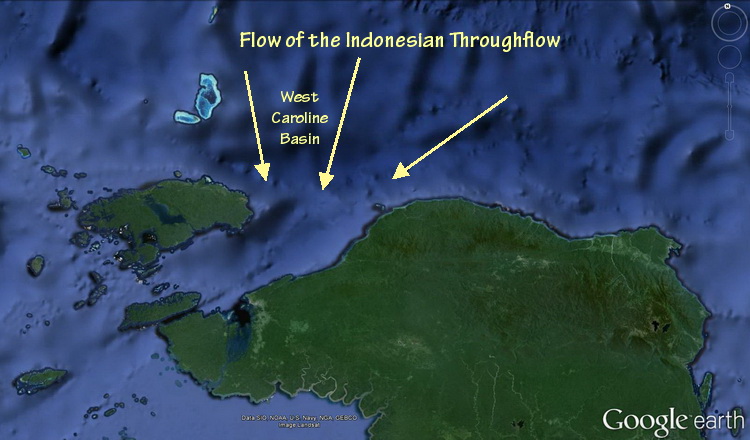 As the waters of the Throughflow head south, that topography effectively channels them in to the Dampier Strait.
As as can be seen on the chart to the right, the Dampier Strait is quite deep (dark blue areas) where the the Indonesian Throughflow enters, but is much shallower (light blue areas) at the at its western end where the Throughflow exits.
What that physically means is that the huge volume of water that is heading south through the Strait is forced into a smaller area and when that happens there is only one possible result – the water flows much faster producing the strong currents the Dampier Strait is known for!