Diving Atauro Island is something you must not miss if you visit Timor Leste.It has some excellent dive sites on both the east and west coasts. With many of them featuring magnificent walls that drop down in to the deep waters of the Ombai and Wetar Straits that surround the island.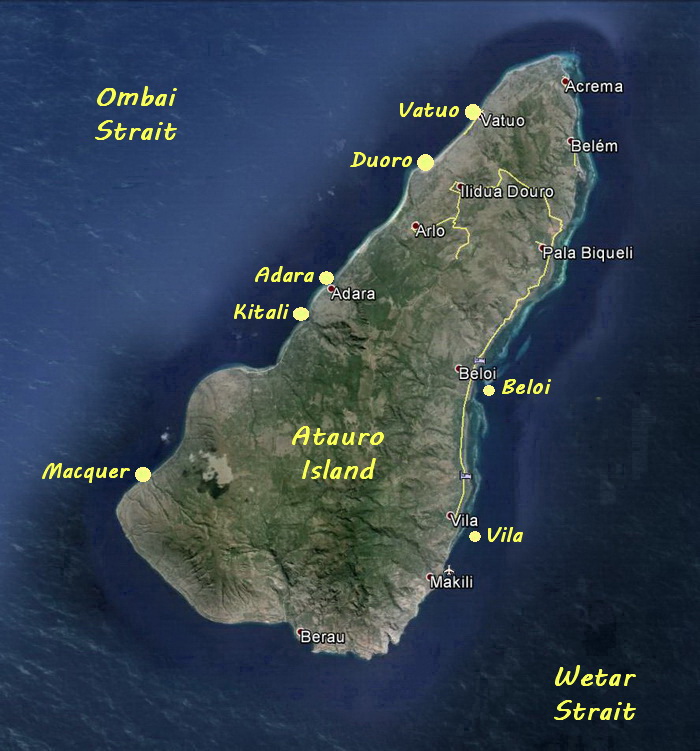 There are also sheltered bays and good (if not spectacular…) fringing reefs. That feature a large variety of hard corals, bright red barrel sponges, gorgonian fans and colorful soft corals.
Atauro is an arid island, with no lakes, ponds, rivers or even large streams.
This obviously makes life incredibly hard for the residents of the island. Whose water supply in the dry season is reduced to the trickle that emerges out of the limestone rock beneath its vegetation.
For us divers it means tremendous year-round visibility due to the lack of run-off.
In August 2012 highly respected marine scientists Mark Erdmann and Gerry Allen led a Rapid Marine Biological Assessment of Timor Leste for Conservation International.
The results of the assessment indicated that the area was ranked 7th for overall coral fish diversity. Out of a total of 49 surveys conducted in the Coral Triangle.
Atauro was singled out as having the most diversity. And, as the top priority, for establishing a Marine Protected Area (MPA) around the island.
Besides it's excellent walls the deep waters of the Ombai Strait are on the migratory path for many species of whales. And sightings are made on a regular basis.
Obviously I was hoping to see them underwater while diving Atauro Island. But it was not to be and this was the closest I got…