The Incredible Australian Leafy Seadragon – The great brown land down under, is home to many iconic and often strange-looking creatures. Both above and below the water. But few are as unique and visually spectacular as the leafy seadragon!
Typically referred to locally as "leafies", they are also known by the common name Glauert's seadragon. Leafy seadragons are endemic to the southern and western coasts of Australia. However they are particularly synonymous with South Australia, where they have been adopted as the state's marine emblem.
Found among patches of kelp and seaweed, usually in sandy areas and at depths of less than 30m. They live a mainly solitary existence with a life cycle of between five to seven years.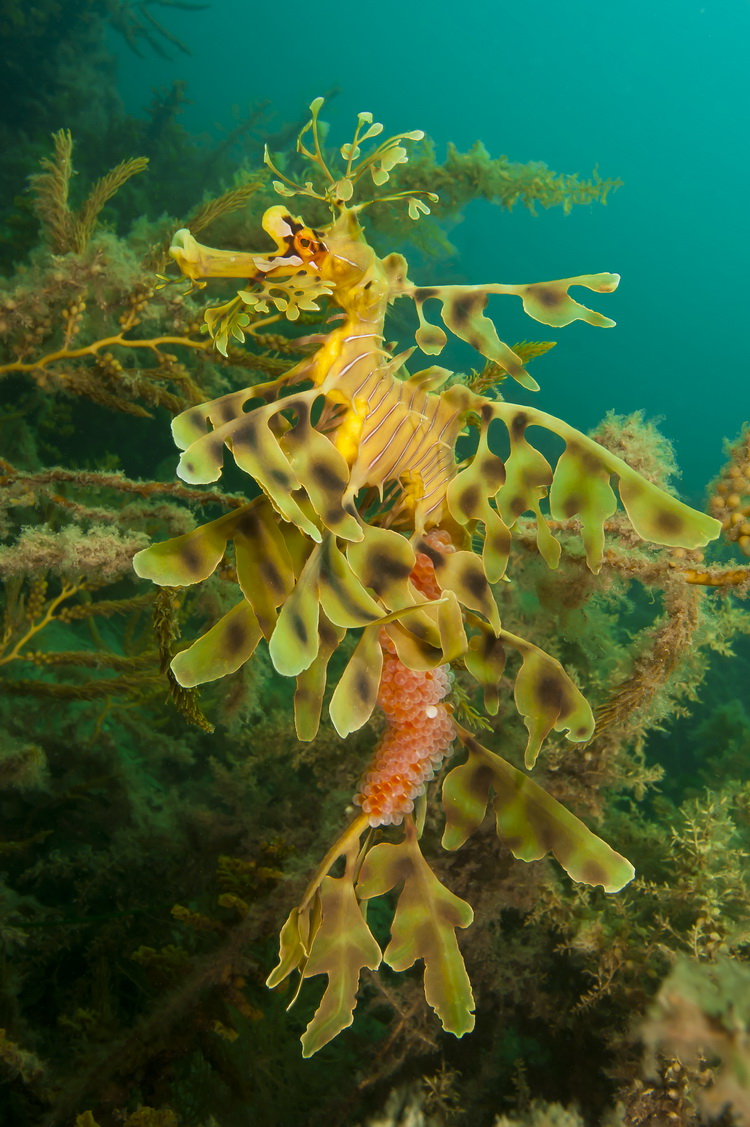 Their kelp and seaweed habitats provide ample supplies of small crustaceans such as sea lice, plankton and larval fish. Leafy seadragons suck up their prey through their long, pipe-like snouts. Leafies do not appear to have any specific predators – perhaps the ultimate compliment to their amazing camouflage.
The jetties and bays of South Australia, plus the state's very scenic Kangaroo Island, are the best places to see leafies. With Rapid Bay, Victor Harbour and Edithburg probably the best locations.
Both Rapid Bay and Victor Harbour are about 85km south of the state capital Adelaide and are very popular dive sites.
While Edithburg is on the southeast corner of Yorke Peninsula and about 50km west of Adelaide, across Gulf St Vincent, but some 225km away by road.
Australian Leafy Seadragon Article
The highly respected global diving magazine X-Ray published an extensive article of mine on the Australian Leafy Seadragon in the latest issue. As always they did a great job laying out the article!
You can download a copy of the X-Ray article on the incredible Australian Leafy Seadragon on the link provided.