Big animal encounters underwater are incredible experiences… Whether it be sharks, whales, whale sharks, manta rays or amazing creatures like the Florida Manatee or the Australian Giant Cuttlefish. All those creatures exist in today's world because they are highly evolved. Basically they have earned their place in their food chain!
But they are wild animals and rely on their instincts – so there are no scripts… The encounters are always on their terms and they grace you with their presence. But when they do it is worth all the effort, travel and not inconsiderable cost!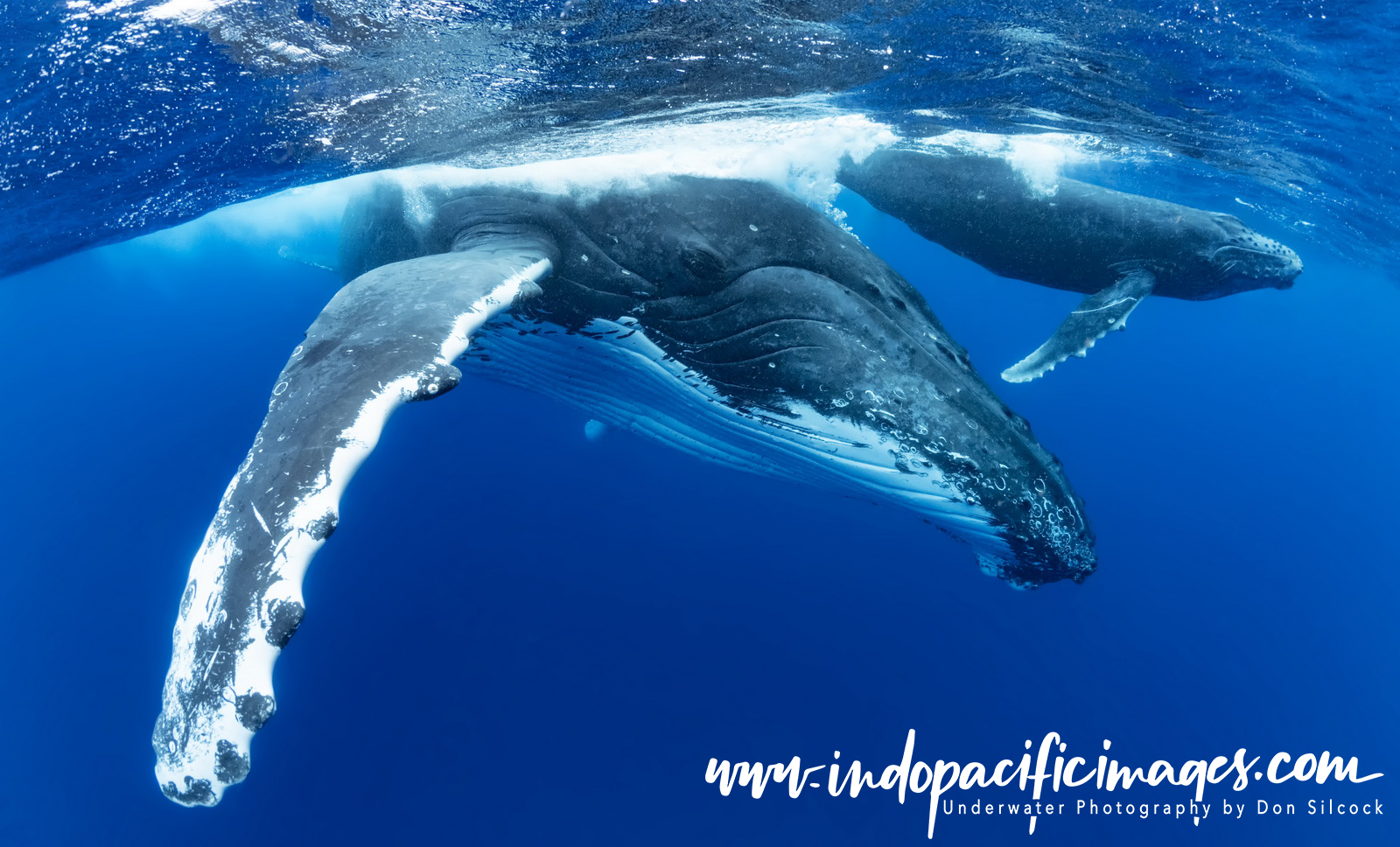 Big Animal Encounters – Sharks
Are you crazy? The most common comment I get when talking about underwater experiences with most non-divers. The movie Jaws really touched a raw nerve when it was released back in 1975 and sharks are greatly misunderstood because of it. With the vast majority of the public firmly believing that sharks are ruthless and deadly killers.
The media is largely responsible for that misperception and love nothing more than a shark attack. But the reality is quite different. Something that you can only begin to appreciate and understand by seeing sharks in their natural environment.
---
---
Big Animal Encounters – Whales
For me, big animal encounters do not get any better than coming eye-to-eye with whales. Very large and intelligent creatures that are social in nature, Their behavior is almost the polar opposite of sharks…
Sharks are inherent opportunists, whose basic role is to clean up the dead, dumb and the dying in the ocean. So when they come close, like wild dogs, they are are looking for weakness. Whales on the other hand have no specific agenda. If they come close it's because they are curious – which makes for an incredible interaction!
---
Big Animal Encounters – Whale Sharks
Being in the water with the largest fish in the sea makes for an exciting underwater encounter. But, they are still a fish with a brain that, relative to the whale shark's huge size is quite small. Plus they are not really social animals. So an eye-to-eye encounter lacks the "window in to the soul" feel of one with a whale.
Filter feeders that consume huge amounts of plankton, their whole focus seems to be on ingesting every last bit of available nutrition. You are simply ignored… But their massive size still makes the interaction very memorable, if not life-changing!
---
Big Animal Encounters – Manta Rays
Mantas are simply wonderful creatures and are magnificently evolved to do what they do. They are social and intelligent creatures that are also incredibly photogenic! Plankton feeders that are completely harmless to us human beings, they are simply an absolute joy to be in the water with!
There are two known species: Manta birostris, or more commonly the Giant Oceanic Manta, which can grow to 7m in overall width (wing tip to wing tip). And the smaller Manta alfredi, or Reef Manta, which grow to around 5.5m in width. Both species are listed as "vulnerable" on the IUCN Red List…
---
Big Animal Encounters – Manatees and Giant Cuttlefish
Two quite different big animal encounters, but ones that made huge impressions upon me. The Florida Manatees of the Crystal River was my first real exposure to an aggregation of large creatures. I loved it and the experience was the catalyst for all the others I have done!
The annual aggregation of Giant Australian Cuttlefish in Whyalla is an amazing experience. And, like the manatee aggregation, it is all about survival… But survival for the manatees is about keeping warm till the spring comes and restores the Gulf of Mexico water temperatures. For the cuttlefish, it's all about sex, mating and the survival of the species. Altogether it is an incredible spectacle and has been called "the premier marine attraction on the planet".
---
Perhaps the scariest of all big animal encounters – well for me anyway – are those with crocodiles. The basic thing is with all the other big animal encounters is that they are dynamic. With the animal usually moving constantly. And, if they do stop, it is typically a fleeting but wonderful interaction.
American crocodiles don't move much. They tend to sit there with a kind of intense, coiled-up, kinetic energy. What's scary is that there are almost no indicators of when that energy might be released – Read more…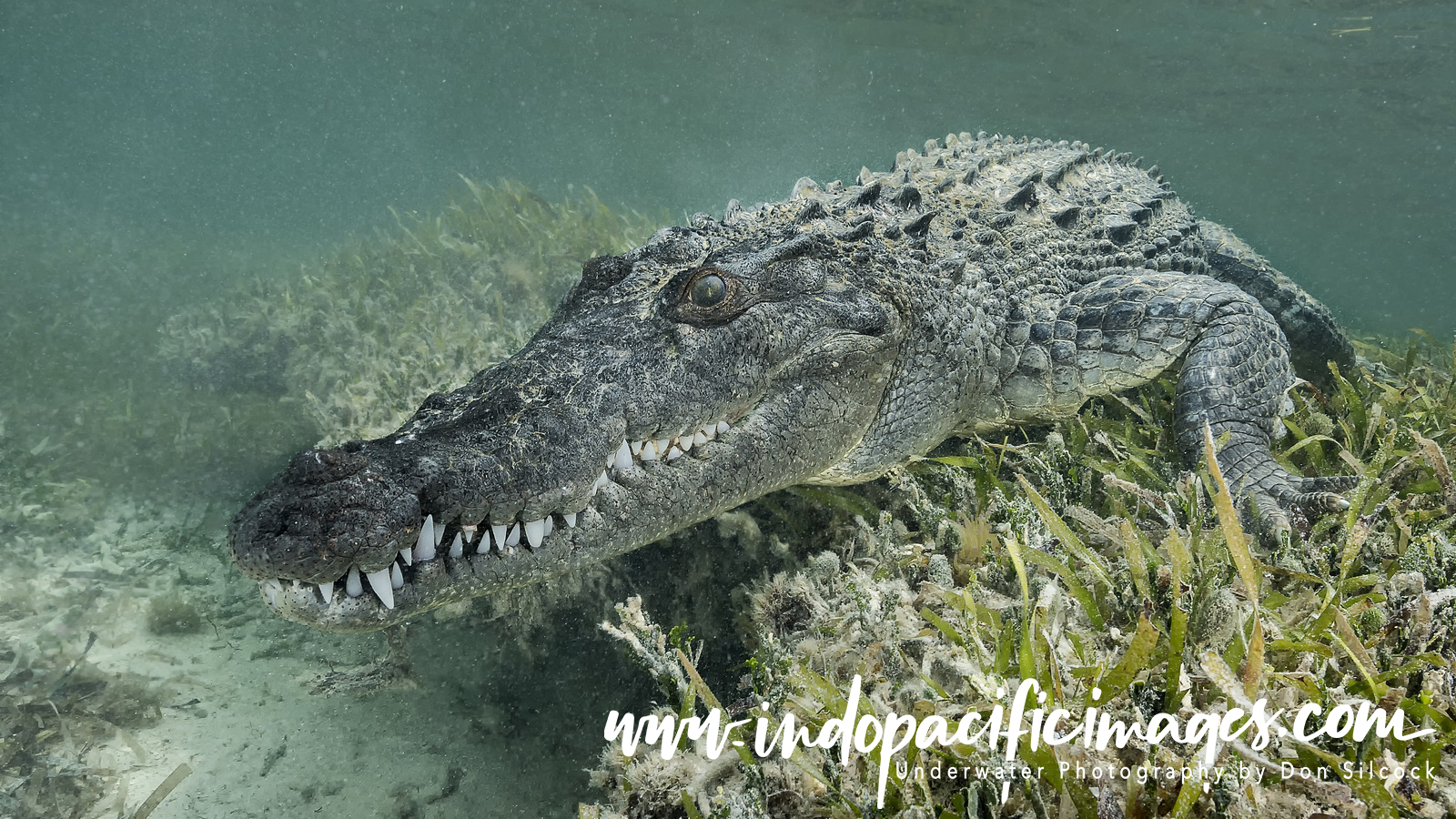 ---