Where to stay in Port Moresby used to be a tough question as the options were quite limited and very expensive. While there has been a significant improvement in accommodation options in recent years, you won't find any bargains. Generally all accommodation is expensive – sometimes unbelievably so!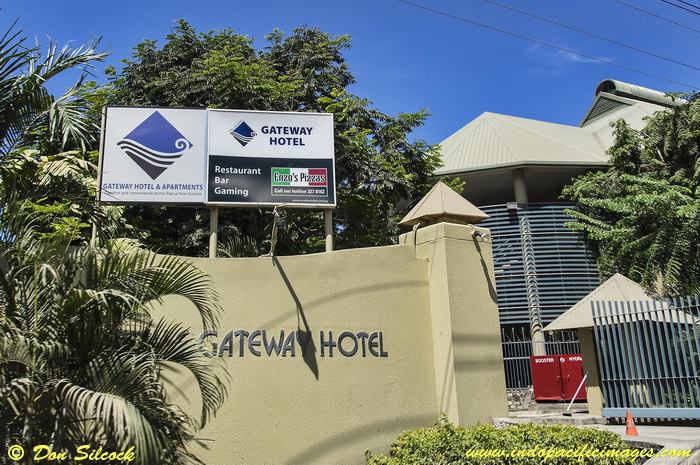 Previously your options were limited pretty much to the Airways and the Gateway hotels. Both of which are close to the airport, very secure and will pick you up on arrival.
A nice thing about both these hotels is that they are open to non residents. So if you arrive in to Port Moresby early, on your way home, you can get the shuttle bus to either of them. Spend a few hours there, have a nice lunch and relax before your onward flight.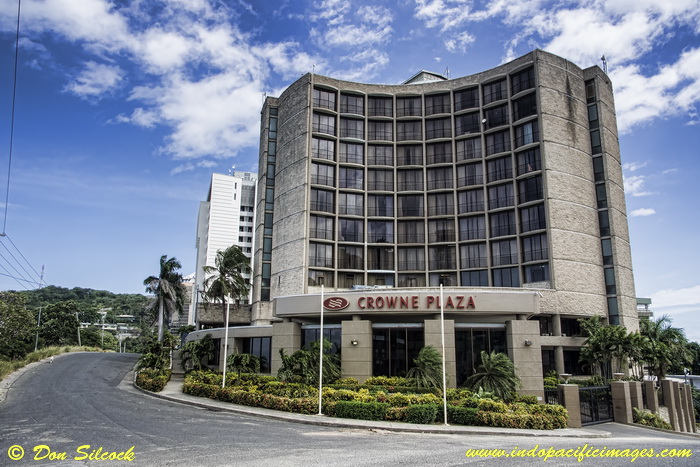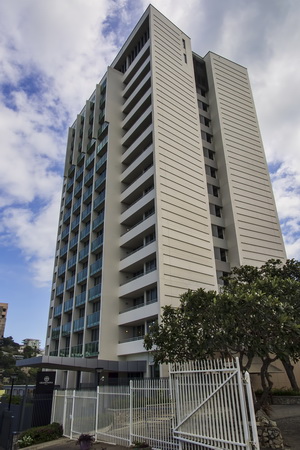 There are also two business class hotels in the "downtown" of Port Moresby the Crowne Plaza and the Grand Papua.
I have stayed at the Crowne Plaza a few years ago and it was OK. But on a recent business trip to Port Moresby I stayed at the Grand Papua which I was quite impressed. It is brand new and seems to be operated quite well.
Alternatives are the Lamana, and the the Ela Beach hotels. The Lamana is also close to the airport and looks good on it's website, but I have never stayed there myself.
I have stayed at the Ela Beach a few times and found it reasonably priced at the time.
However since then it has undergone a major upgrade and I would imagine the prices have gone up accordingly…
Where to stay in Port Moresby – Some Budget Options
A mid-priced hotel suggested by the Lonely Planet is the Shady Rest in the Boroko area. Described as having clean and adequately equipped rooms plus there are decent dining options with a pizza stand and a restaurant.
A budget option also suggested by the Lonely Planet is the Jessie Wyatt House guest house run by the Country Women's Association.
Described as a "churchy place" that is popular with Papua New Guineans. It is supposedly clean, quiet and homely with a communal kitchen, free tea and coffee plus a fridge in each room.
The rooms are apparently few and in high demand. No website, but the local phone number is 325.3646 and it is located on Taurama Rd in Boroko.