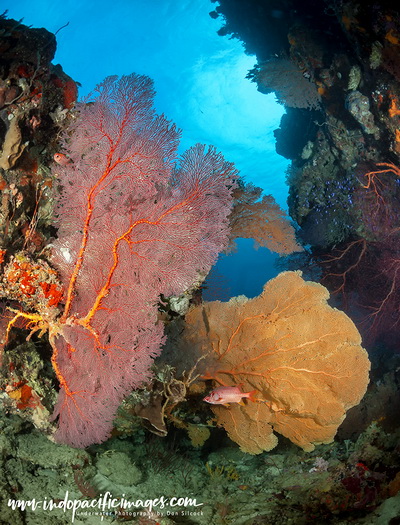 Port Moresby Diving… Usually overshadowed and often overlooked by divers passing through on their way to Milne Bay, Kimbe Bay or Kavieng.
And, contrary to what you might expect so close to a capital city. There really is some very good diving in the Moresby area.
The best dive sites are concentrated along the offshore and sunken barrier reefs. Many of which can be stunning in the right conditions.
PMUC and POMSAC
Port Moresby diving does have a distinctly "local" flavor though. And there is a strong following from the expats based in the capital.
With recreational scuba diving starting back in 1962 with the Port Moresby Underwater Club (PMUC).
The PMUC has long gone, replaced in 1975 by the Port Moresby Sub-Aqua Club (POMSAC) Which is still going strong as part of the Royal Papua Yacht Club. POMSAC is very much a local diving club… Catering to residents of Port Moresby, and their trips are restricted to their members.
Port Moresby Diving – PRO Dive
PRO Dive Port Moresby, (formerly known as the Dive Centre) is run by long time PNG resident John Miller.
John has been organizing and leading trips for over 20 years.
He has also certified over 1000 new scuba divers and undoubtedly knows the dive sites of Port Moresby better than anybody!
John caters to both local residents and visiting international divers. So PRO Dive is probably your best option if you want to experience what diving Port Moresby has to offer!
Significantly, John is also a qualified technical diver and instructor. He played a leading role in getting the Port Moresby re-compression facility fully functional again. The only such facility in Papua New Guinea, PRO Dive worked with DAN USA and TropicAir over almost 2 years and you can see the results on this FB link.
Port Moresby Diving – Loloata Resort
Loloata Resort in nearby Bootless Bay enjoyed a strong reputation for many years with the international diving community. Principally because it is as a great place to see and photograph the rare and beautiful Rhinopias.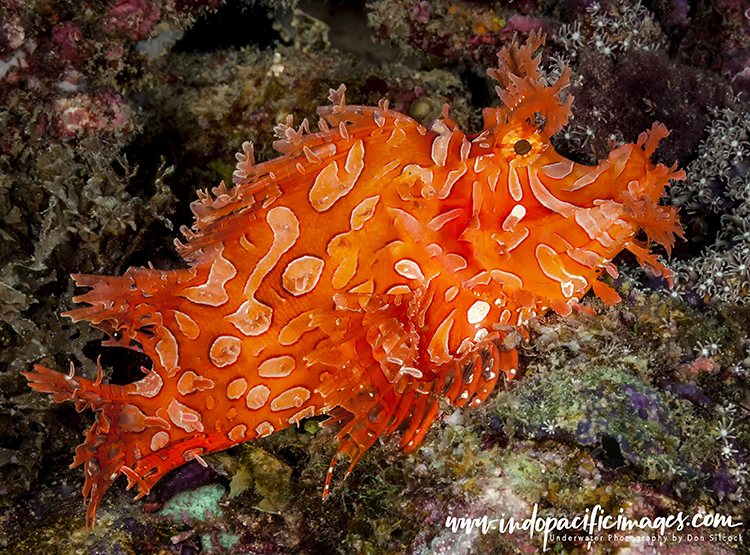 The original Loloata was a laid back kind of a place and was owned by expat Aussie Dik Knight who acquired the island in 1977. Dik's basic business model was to focus on the international divers coming in to PNG. Who were looking for a few days diving – before or after their main trip elsewhere in the country.
As Dik established the necessary facilities on Loloata Island it became apparent that Rhinopias were a relatively common feature of many Port Moresby dive sites… So, as more divers visited Loloata and left with their Rhinopias images, the word spread!
Dik sold the island in late 2016 and is now living back in Australia. The new owners have invested heavily in Loloata and now describe it as an "exclusive private island resort". They do offer scuba diving, but it is clearly an additional activity rather than the prime focus it used to be.
When to Go?
Papua New Guinea's location just south of the equator means that its weather pattern is monsoonal. It has distinct wet and dry seasons and "doldrum" periods in between.
In the Port Moresby area the wet season starts in late December and goes through to early April. Typically the seas are reasonably calm during those months. But the visibility does decline as it progresses because of the run-off from the rain.
Then from late April, for about 4-5 weeks to the end of May, the doldrum period sets in with calm seas and steadily improving visibility.
The dry season arrives around the start of June and goes through to early October. Bringing with it the south-easterly trade winds and the potential for choppy seas… But the lack of rain means that the underwater visibility continues to improve.
The doldrums return again in late October and for about two months the diving is at its very best with calm seas and excellent visibility.
Water temperatures range from a low of about 23 deg C (75F) in August and September when a 5mm wetsuit is recommended. Up to 30 deg C in March and April when a dive skin is probably enough.