The Der Yang wreck sits serenely on its side in 30m of water, near the Echuca Patch reef on the Pacific Ocean side of Kavieng.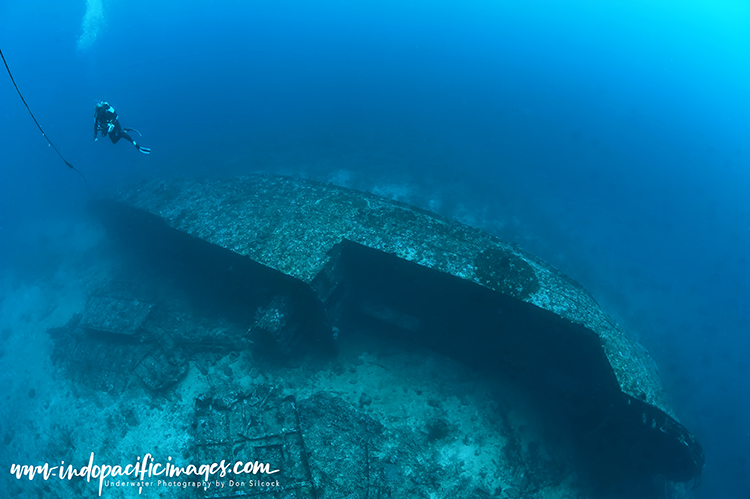 In her former life the Der Yang was a Taiwanese long-line fishing boat. Which was seized in the late 1970's by the Fisheries Ministry because of suspected of "illegal activities". Code for falsifying the size of its catches…
The confiscated Der Yang became exactly one half of the division's maritime resources… It was then deployed to lure other suspicious vessels in the New Ireland area into a sting-type operation.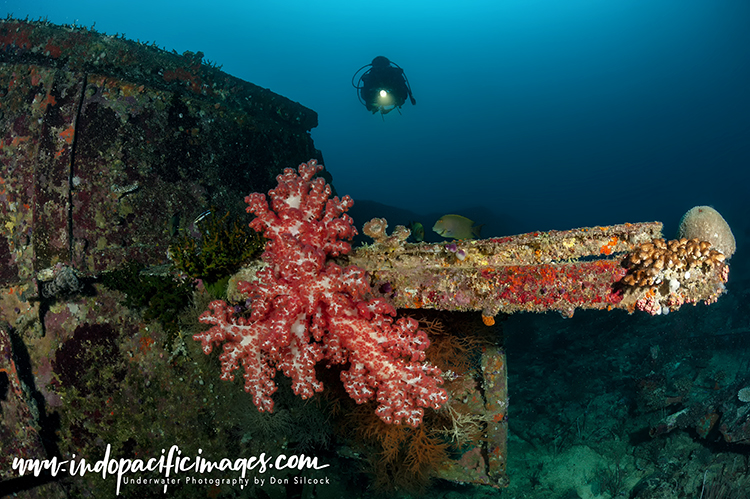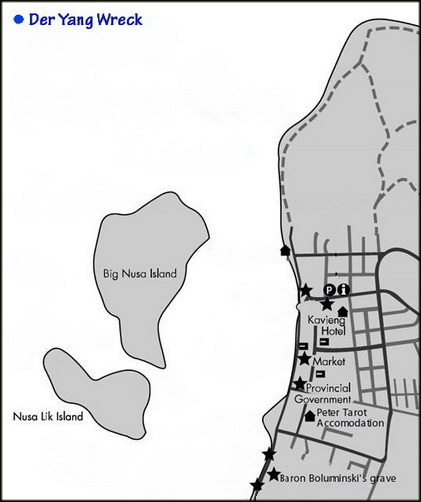 However this cunning attempt at high seas intrigue failed to snare any of the boats it encountered.
Eventually, in a perfect touch of irony, the Fisheries Ministry decided to scuttle the Der Yang. Which was meant to send a strong signal to other potential illegal long-liners.
So it was that in 1988 the ship settled on its starboard side on the edge of the Echuca Patch reef.
Just offshore from the main entrance into Kavieng harbor.
And right in the principal passage between New Ireland and New Hanover into the Bismarck Sea.
The location of the Der Yang wreck means that it is swept by the rich currents from the Pacific. Over the years those currents have turned it in to a beacon for the very species it once used to fish for.
Photographing the Der Yang Wreck
Although a relatively small wreck the Der Yang is remarkably intact. And, lying on its side as it does, it makes it a very photogenic subject. So much so that its image has graced many magazine covers.
To get a distinctive shot of the wreck requires a good model. A role fulfilled admirably by Angmai Dong from Lissenung Resort, and (most importantly) an agreed plan… In my case I went straight down to the bow area in about 34m of water. There I found a bright red sea whip nicely decorated with a colorful crinoid to give a fine sense of perspective.
Although the water is usually very clear on the Der Yang, its depth means that a high ISO is required and I opted for ISO500. Exposing for the blue water and illuminating the foreground with strobe light produced this image: