Atauro East Coast Diving… There is some good diving generally on the east coast of Atauro but two sites really stand out. One is at the village of Beloi, located roughly half-down the east coast. And the other is further south at the small village of Vila.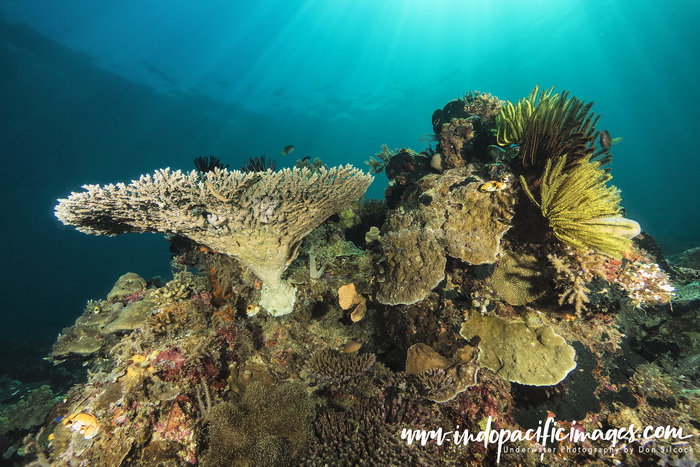 Atauro East Coast Diving – Beloi
Beloi is located in a large sheltered bay that features shallow fringing reefs to the north and south of the village. Plus a small barrier reef and a wide slope that leads down to the big drop-off in to the depths.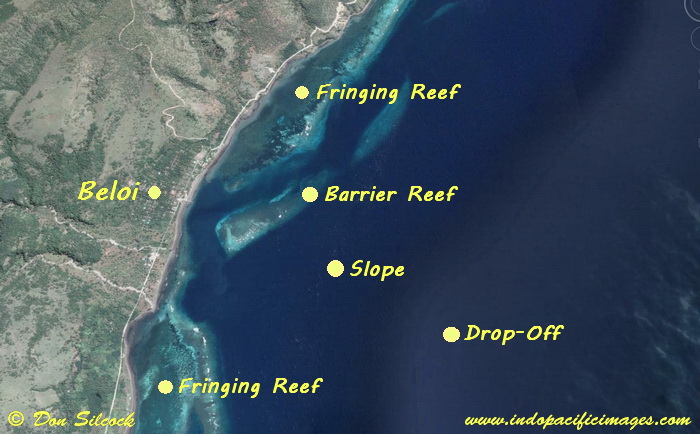 There are numerous names for the different parts of the bay… Including Beloi Inner, Beloi Outer, Beloi Deep, Beloi Red Buoy and Beloi Green Buoy…
Naming aside, there is a wide variety of things to see around the reefs and the slope. So it pays to take your time to explore the many cracks, crevices and other hiding places.
The reefs are of mainly hard coral and are in good condition with abundant fish life. And when Conservation International conducted their Rapid Marine Biological Assessment of Timor Leste in 2012, they reported a very respectable 294 species of reef fish at Beloi.
Napoleon Wrasse are reported to be very common at Beloi, along with the occasional reef shark. Although I have to say that I saw neither on my dives there. But I did see lots of other things and enjoyed all the dives I did at Beloi.
Beloi Image Gallery
Atauro East Coast Diving – Vila
Vila has a fringing reef system along with a small barrier reef, a slope and a drop-off similar to Beloi. It is a pleasant dive that is well worth exploring, but of the two I prefer Beloi.
The highlight of the two dives I did at Vila was the superb and very large giant clam.