Let Indopacificimages' Complete Guide to the Australian Giant Cuttlefish help you understand more about this unique creature. And the absolutely incredible annual aggregation in South Australia's Whyalla.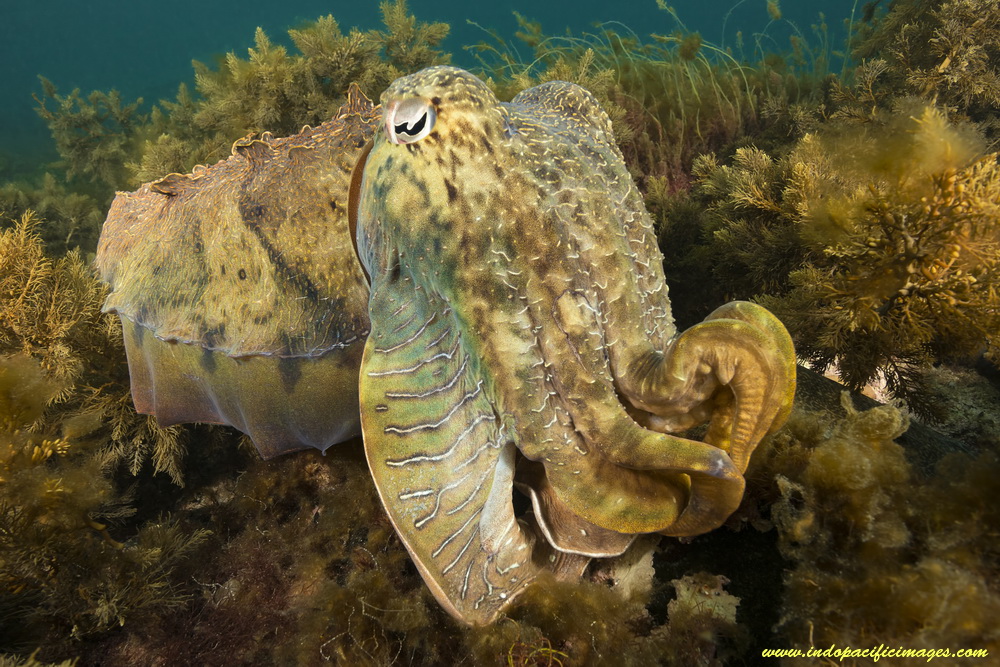 The Australian Giant Cuttlefish, Sepia apama, is the largest cuttlefish in the world. They can reach half a metre in total length and weigh in at up to 11kg.
Solitary animals, they are found all round the coastline of the southern half of Australia.
As winter approaches the cuttlefish abandon their solitary lifestyle and aggregate together in small groups of up to 10 individuals to mate.
Everywhere that is except at Whyalla in South Australia's Spencer Gulf. Where many tens of thousands of them gather during the annual Australian Giant Cuttlefish aggregation.
Whyalla's annual aggregation has been called "the premier marine attraction on the planet".
Check out the links below to understand more about this unique creature and its annual aggregation.
---
---