The Amazing Australian Giant Cuttlefish – Every year come May, Whyalla in South Australia's Spencer Gulf is host to an incredible animal aggregation. For as the water temperature drops, literally hundreds of thousands of these amazing Australian giant cuttlefish arrive.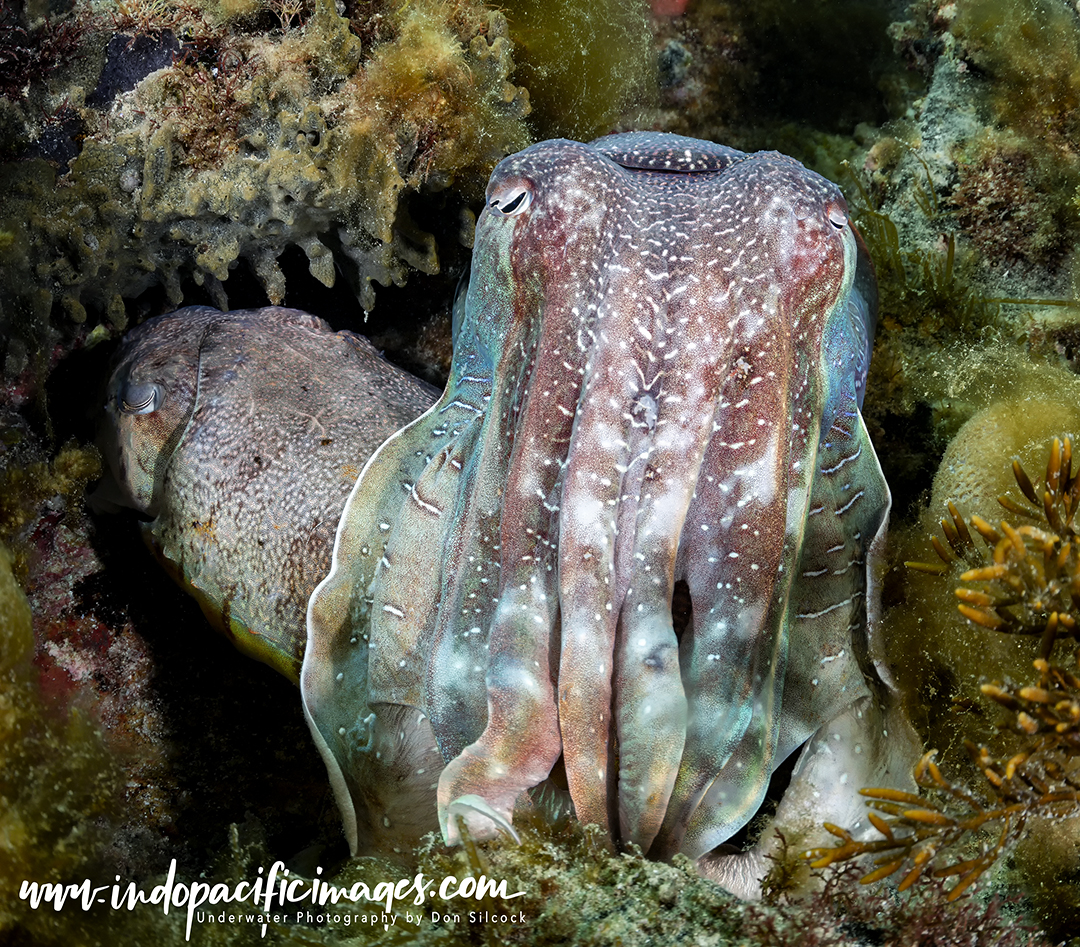 They come to this sheltered area at the upper end of the Gulf for one specific and very simple reason – sex and the continuation of the species! Normally solitary creatures, Sepia Apama only aggregate together when it is time to mate. But those mating aggregations are usually no more than 10-12 cuttlefish. Whereas at Whyalla there are so many of them it is extremely difficult to even estimate how many there are!
It is an incredible spectacle to behold and one that allows the underwater photographer very close access. Particularly so to the large bull males, that is simply not possible at any other time. So preoccupied are the bulls with ensuring their role in the reproductive process. They simply ignore divers and photographers as they concentrate on the task to hand…
To put their dilemma into some perspective. Overall the population of giant Australian cuttlefish has a male to female ratio of almost 1:1. But during this unique mating event at Whyalla that ratio changes and reaches up to 8 males to 1 female.
So the competition is incredibly intense and explains the large bull males preoccupation with their captive females. One slip in concentration will ensure the prize will be seized by one of this many competitors!
The Australian Giant Cuttlefish Article
The highly respected global diving magazine X-Ray published an extensive article of mine on the giant Australian cuttlefish in the latest issue. Plus they used an image from the article for the prestigious front cover!
You can download a copy of the X-Ray article on the amazing Australian giant cuttlefish on the link provided.