Overview of Whyalla and Diving Logistics… A trip down to South Australia for the annual cuttlefish aggregation is really quite straightforward. The aggregation literally happens just off the beach, so it is all shore-diving – no boats required…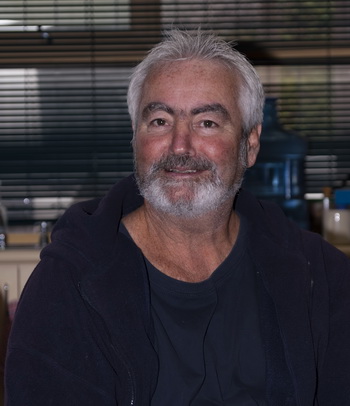 So you just need to know which beach, hire some tanks and weights, keep an eye on the weather and you are set!
The advice and the rental stuff can all be obtained from the same place – the local dive dive shop. And you can't mistake it as it's the only one in town…
It's called Whyalla Diving Services and is run by Tony Bramley – the person who has probably done more than any other single individual to protect this special and quite unique occurrence!
Tony is a really genuine guy and I have always found him to be very helpful. The first time I went to Whyalla I called him in advance and asked for some advice on when to travel and what was involved.
He talked me through the key points and when to to catch the Giant Cuttlefish at their best.
Then when I arrived in Whyalla I went to the shop and he fixed me up with air, weights, directions and general safety.
I followed Tony's instructions and had four great days with the cuttlefish. Followed by a couple of days at the weekend with some local divers Tony introduced me to.
They showed me some other sites and we have remained friends to this day.
That's country Australia for you – down to earth good people who will go out of their way to help if they reckon you are "fair dinkum"
Whyalla Overview
The third largest town in the state of South Australia, Whyalla sits at the top of the Spencer Gulf. And is about 4 hours drive, or a a 45 minute flight to the state capital of Adelaide.
Home to about 22,000 people it has a long history of supporting industry in a fairly remote location. And has had its highs and lows over the years, but is currently on a partial high I think. It has a great spirit and a lot of hard-working, down to earth, good people.
If you have never been to country Australia – you should, as it's a whole different thing to the big cities!
Overview of Whyalla and Diving Logistics – Useful Links