Oro Province, or the Northern Province as it is often referred to, is located on the north coast of PNG's main island of New Guinea.
It has some of Papua New Guinea's most dramatic and awe inspiring scenery.
But located as it is with the formidable Owen Stanley Range as it's western border, and the Solomon Sea forming the eastern one.
Its physical isolation means that it does not really receive the number of visitors it truly deserves.
Divers visit Oro Province to experience Tufi's fiords and the many pristine offshore reefs out from Cape Nelson.
The province played a major role in World War II when the invading Japanese forces land at Buna.
From there they tried to capture Port Moresby by going over the mountains of Owen Stanley Range by the infamous Kokoda Trail… A strategy that led to disaster for the Japanese and what many consider to be the very finest hours of the Australian Army in World War II.
Check out the sections below to learn more about this scenic and interesting part of Papua New Guinea.
---
Oro Province has an almost unique mixture of awe inspiring scenery, dramatic wartime history and strong village culture.
It's an area that really grows on you. Making you want to explore the many aspects of local life the province has to offer – Read more…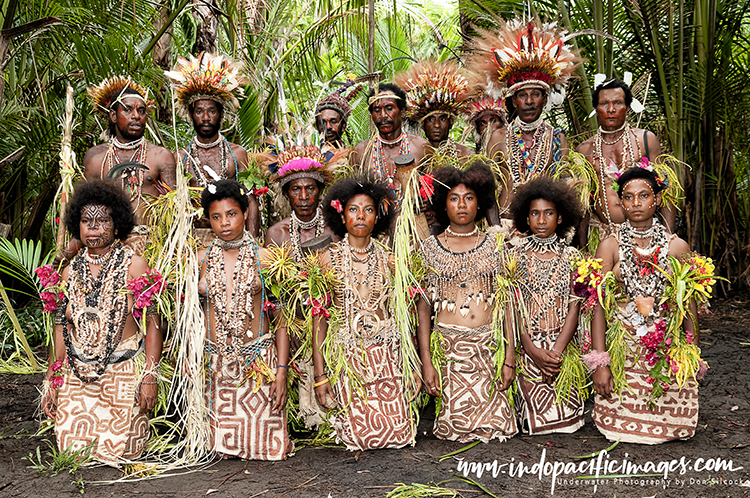 The facial tattoos of Oro Province are one of the most interesting and visually fascinating things about this part of PNG.
Tattooing was once widespread in PNG. But the "women of Tufi" were always known for their elaborate and intricate designs – Read more…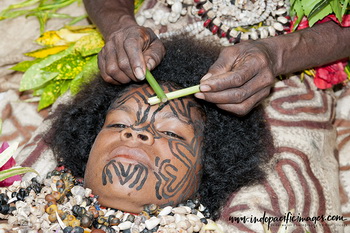 For the casual visitor to Papua New Guinea… It would be easy to get the impression that PNG is a deeply religious and conservative country.
But peel that onion and underneath you will find an intriguing "traditional belief system" that time has painted over – Read more…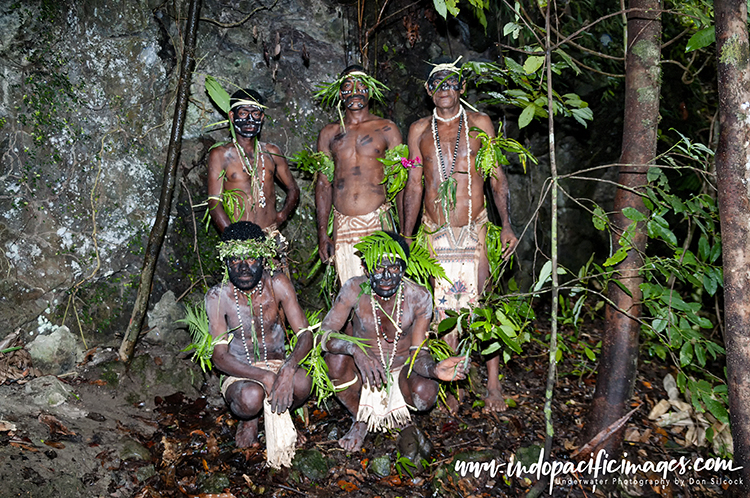 ---
To get an understanding of village life in PNG you really should consider a couple of days at a homestay in one of the local villages.
Just being without electricity, mains water and flushing toilets will make you realize what we take for granted in our lives – Read more…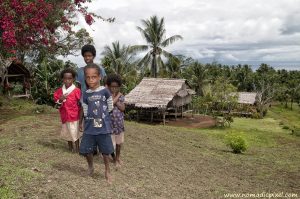 ---
The Kokoda Trail is the location of what many consider to be the very finest hours of the Australian Army in World War II.
"Kokoda" has a high emotional connectivity for Australians. And walking the Kokoda Trail is almost a right of passage – Read more…
---
Oro Province was the scene of very significant military action in WWII. It started with the surprise Japanese landing at Buna in July 1942.
Establishing a base from which to launch their ultimately disastrous attack on Port Moresby over the Kokoda Trail – Read more…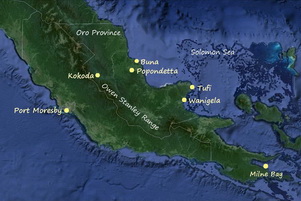 ---