Diving Rabaul… Once upon a time the town of Rabaul had almost everything a diver could possibly want. With the visually spectacular Simpson Harbor in the calderas formed after a mega volcanic eruption some 1400 years ago.
And about 65 Japanese WWII wrecks in and around that harbour. Plus some excellent reefs, a couple of great macro sites and the town itself. Which was often described as the "garden city" of PNG with a resident population of around 20,000!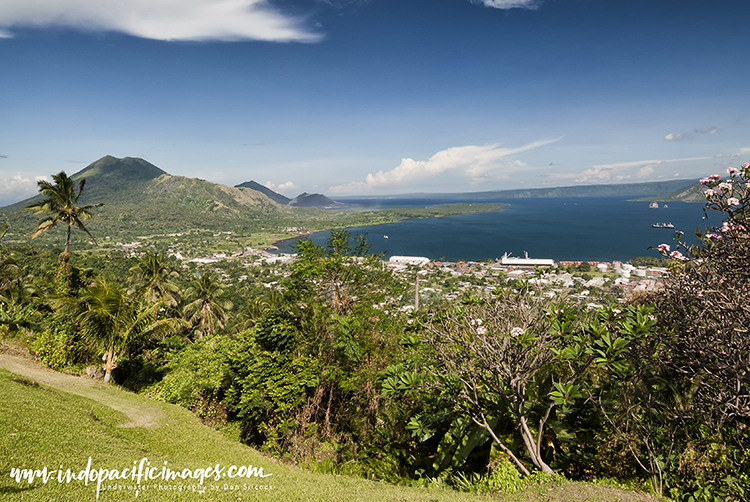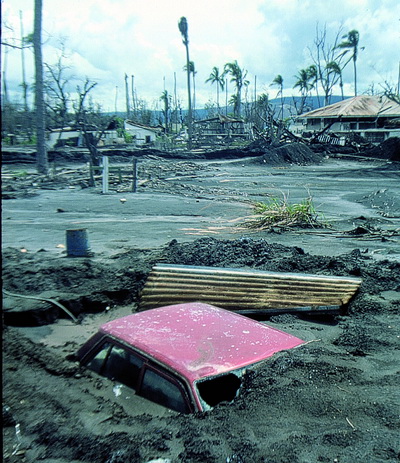 Then in September 1994 everything changed when two of the seven volcanic vents around the caldera erupted! Strong rumblings had begun on Sunday the 18th and then at 05.50 on the 19th Tavuvur exploded. Followed two hours later by Vulcan.
The dual eruptions destroyed the nearby airport and covered the eastern half of Rabaul with heavy volcanic ash. Causing most of the buildings to collapse under the weight.
The early warning on the 18th allowed most of the population to be evacuated and "only" 5 lives were lost.
But Rabaul was decimated and its days as the epicenter and capital of East New Britain province were over.
Kokopo in Blanche Bay became the provincial capital. A new airport was built at Tokuo and Rabaul has largely been left to whither on the vine…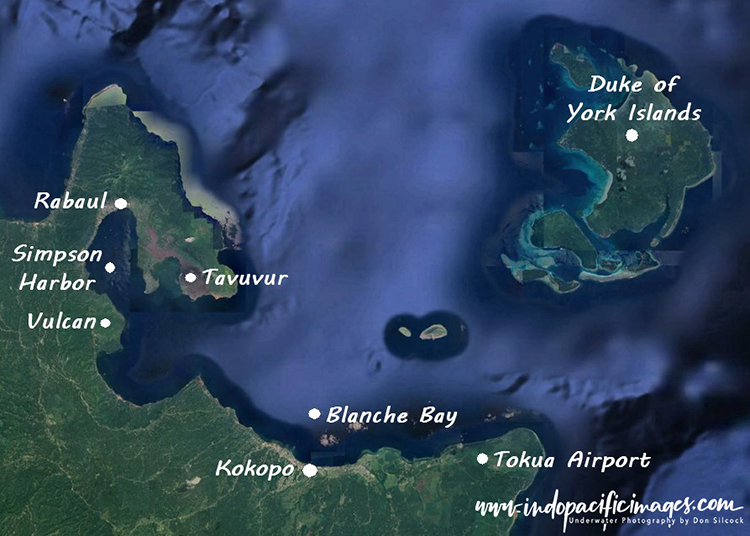 Diving Rabaul – Actually that's Diving Kokopo…
Reputed to have one of the world's largest concentrations of Japanese WWII wrecks, with 64 identified in Simpson Harbor alone. Rabaul offered a tremendous combination of wreck diving, some superb offshore reefs and excellent macro hot-spots. Little wonder that it was one of the top scuba diving locations in PNG!
However the 1994 eruptions greatly tarnished Rabaul's reputation when many of the best wrecks were left smothered in volcanic ash! But time heals many things and as the years have passed the coral growth returned… And some of those wrecks are now well worth diving again.
All diving in the Rabaul area is now based from Kokopo – which, since 1994 has been transformed from a sleepy village in to a busy, bustling town!
Diving Rabaul – Johnnies Jetty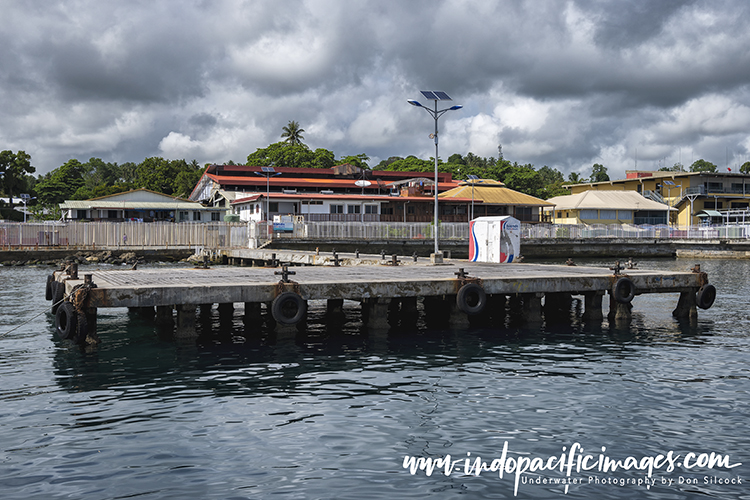 Johnnies Jetty is located right in the middle of Kokopo and is both an easy dive and a great macro site!
With a depth of just 5m underneath the main structure you can spend hours exploring the pylons… And there is a lot to keep you busy, particularly if you like frogfish!
Besides all the frogfish, the pylons also play host to a variety of pipefish and nudibranchs. While in the sand underneath the jetty you will find cockatoo wasp fish, scorpion fish and lots of lion fish.
In the areas surrounding the jetty are large patches of sea grass that home to a variety of sea horses. While in the open areas there are many garden eels which, with some patience and a stealthy approach, will allow you to get close enough to photograph…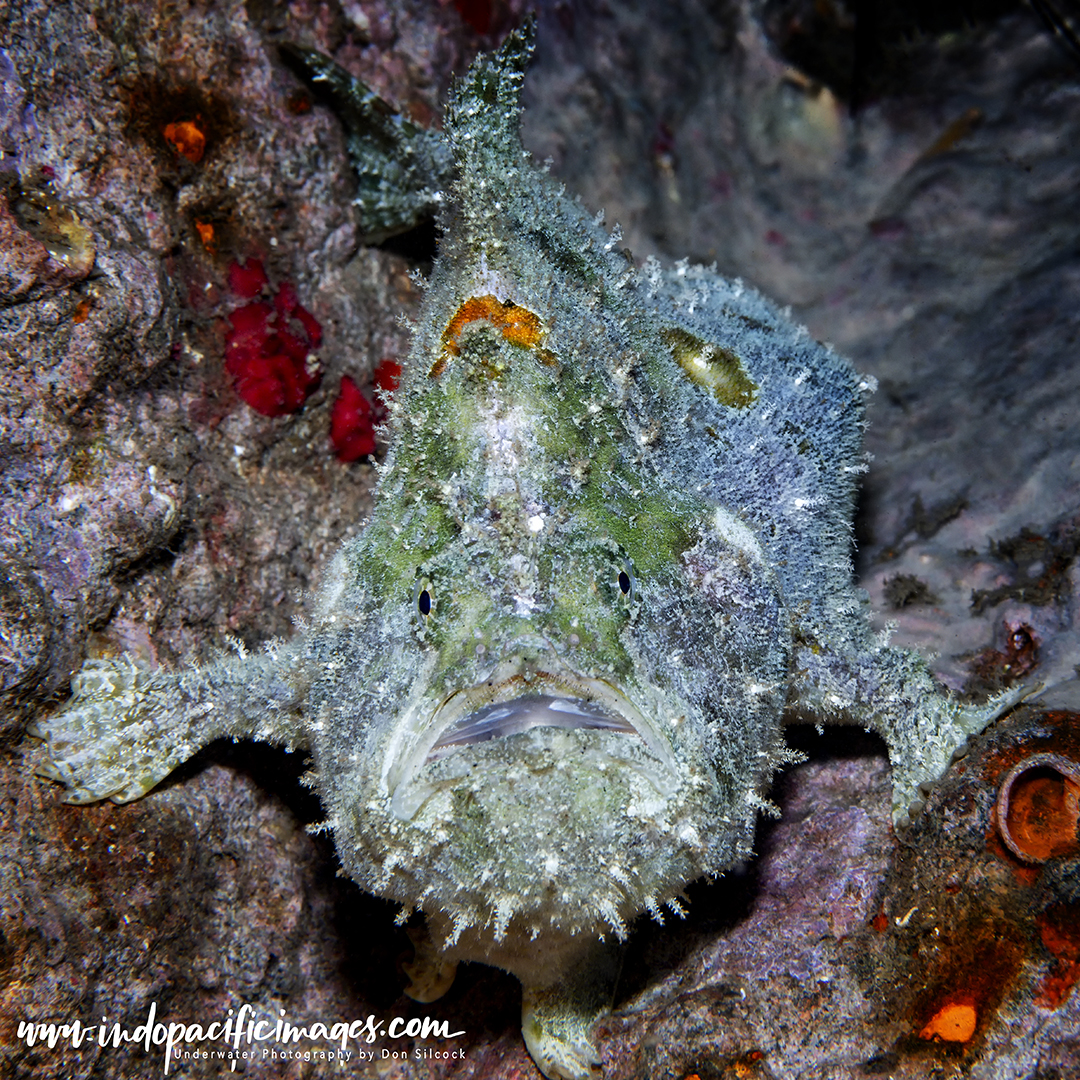 Diving Rabaul – The Atun Wreck
Unlike many of the WWII wrecks in Simpson Harbour, which are quite deep, the Atun wreck is very diveable.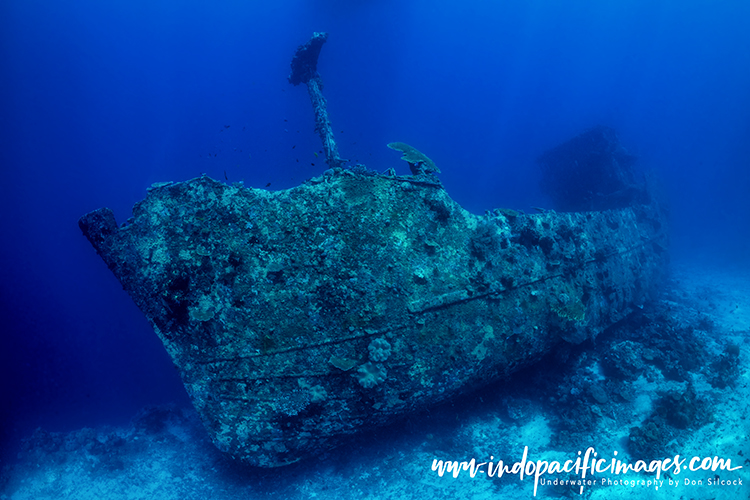 The wreck sits on its keel on a ledge in 21m near Little Pigeon Island at the eastern entrance to Blanche Bay. Which means that the Atun typically has excellent visibility and makes for a great wide-angle photography dive!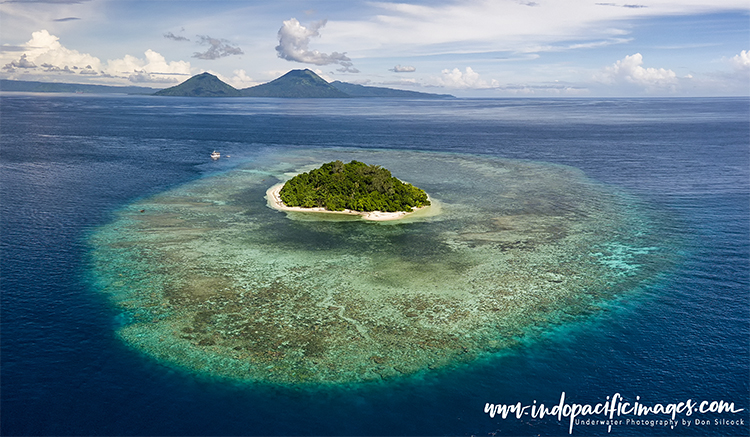 The Atun is former Taiwanese tuna fishing vessel that was impounded and then eventually sunk in 1983 by the Rabaul Dive Club. The wreck is largely still intact, with its mast still attached and rising up to within 8m of the surface
There is some very nice soft coral growth in the wheelhouse together with a very healthy black coral tree. The Atun is also host to a great assortment of macro critters such as seahorses, mantis shrimp, nudibranchs and pipefish.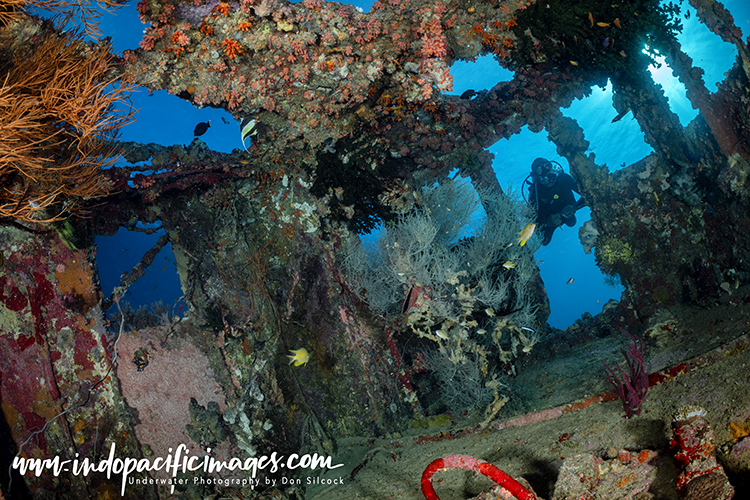 Rabaul Logistics
Rabaul is a year-round dive location with multiple good sites that can be dived regardless of which way the wind is blowing. To date, all of my dives in the area have been from the MV Febrina liveaboard, which dives Rabaul on a regular basis and provides the easiest access to the best sites.
But there are now two land-based dive operations in Kokopo that offer extensive day-diving. With Rabaul-Kokopo Dive based from Rapopo Plantation Resort and Rabaul Dive Adventures at Kokopo Beach Bungalow Resort.