Papua New Guinea Logistics – planning a trip to PNG can seem rather daunting at first… You have heard about the great diving to be had in the country. But you probably have also heard stories about the Raskol gangs and just how dangerous the place is too!
The blunt truth is that PNG can be dangerous if you go to the wrong places in Port Morseby. But it's highly unlikely that you are going to do that on a scuba diving trip. So the reality is that the danger is minimal and with a modicum of common sense you will be completely safe.
Papua New Guinea Logistics: A Developing Nation…
Papua New Guinea is very much in the "developing nation" category, so you can't expect first-world standards. And if you do, well you are probably going to the wrong place anyway… But that said the dive operators in PNG genuinely try their best to make sure that visitors have the experience they wanted. So cut them a bit of slack as it's not the easiest of places to operate a business in.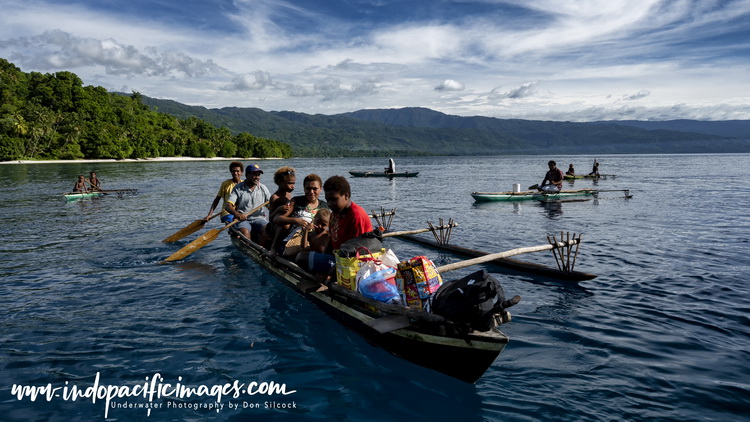 The other point to be considered is the geography and topography of Papua New Guinea. It's a big and rugged place where basic infrastructure is difficult to establish and maintain. Roads are minimal, so flying is the only practical way to get around which inflates costs considerably.
All that said, the country is unique in so many ways and it's a richly rewarding destination if you go there in the right frame of mind.
Getting to Papua New Guinea
Despite several attempts over the years to allow international flights in to Alotau in Milne Bay. Port Moresby remains the only international gateway in to Papua New Guinea.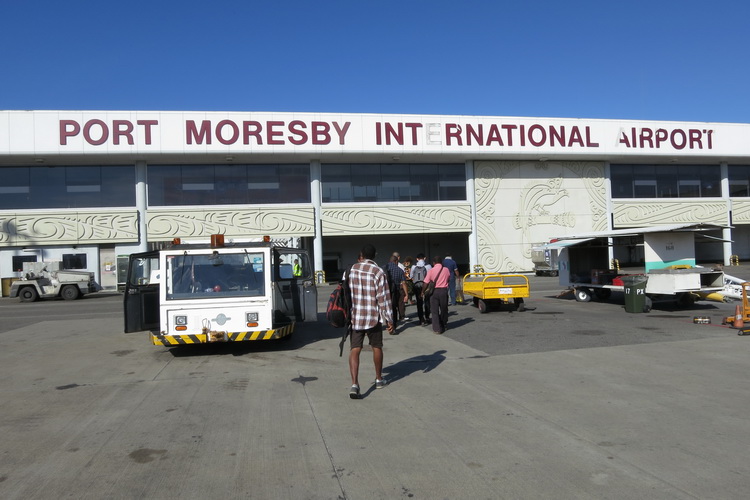 Air Niugini is the national carrier and operates flights to Australia (Brisbane, Sydney and Cairns), Singapore, Japan, Philippines, Fiji, Vanuatu and Hong Kong. A significant advantage for travelling divers from flying in to PNG with Air Niugini is the baggage allowance. You have to ask for it, but they (March 2020…) allow 15kg of extra luggage for divers.
The typical baggage allowance is 30kg with Air Niugini's international flights. And they will allow more than the 16kg limit on domestic flights if you came in to PNG with them. Exactly how much extra is not clear… but with the 15kg diving allowance most travelers will be OK.

Qantas also operates daily flights to Port Moresby from Brisbane and Cairns. And Virgin also flies in to Port Moresby from Brisbane.
While it is possible to get to Port Moresby from other locations. The reality is that it is best served from Australia as there are a lot more flights. Plus they arrive in time to connect with domestic flights to your final destination.
The majority of flights from the other locations make those connections difficult. Which usually means that you will have to overnight in Port Moresby. Not the end of the world (see below…) but an added inconvenience and expense you can probably do without…
Papua New Guinea Logistics: Transit in Port Moresby
Despite everything you may have heard. Transiting through Port Moresby, or an overnight stay there, is not the near-death experience you may have been led to believe. Yes, there is an element of danger if you do the wrong things and go to the wrong places. But that applies anywhere you go…
If you are transiting the same day from international arrivals to domestic departures, it's very straightforward. This link will explain about visas, getting through immigration, baggage collection, money exchange and how to change terminals in Port Moresby.
If you have to stay overnight, the good news is that there are a lot more accommodation options in Port Moresby than there used to be. The bad news is that they tend to be quite expensive… But virtually all of the hotels will arrange airport transfers for you as part of the package – so you will be quite safe!
Internal Flights in Papua New Guinea
The best option for flights to your final destination is Air Nuigini which has the most flights.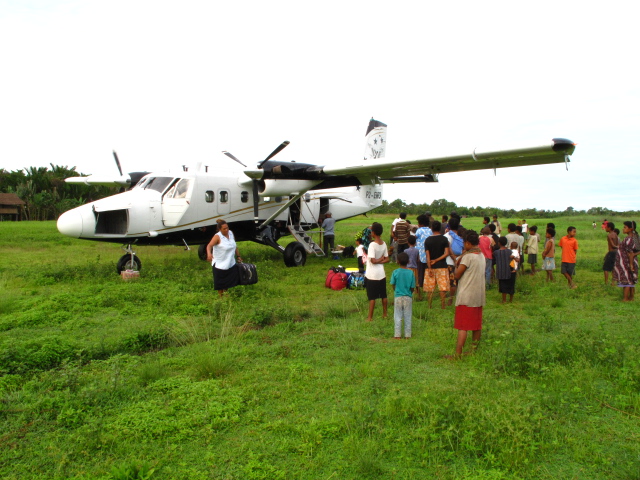 Everybody who has been to PNG seems to have a story about disrupted internal flights…
The basic reason for these disruptions is really quite simple. Air Nuigini has a fixed number of aircraft with very little, if any, spare capacity.
So when something goes wrong in one location there is a knock-on effect for the rest of the day.
There is also an effective black-out period when flights have to stop because they may not be able to land at their destination. So while you might make it through check-in at the domestic terminal and sat waiting patiently for your flight to be called… You can never be sure it will go until you are in the air.
Typically what happens when a flight is cancelled is that an extra flight is put on for early the following day. So that the passengers from the cancelled flights can be transported without impacting the schedules of that day.
If that happens the airline will have to accommodate you. So your priority should be to try and get that sorted as soon as possible in case there are not enough rooms to go around!