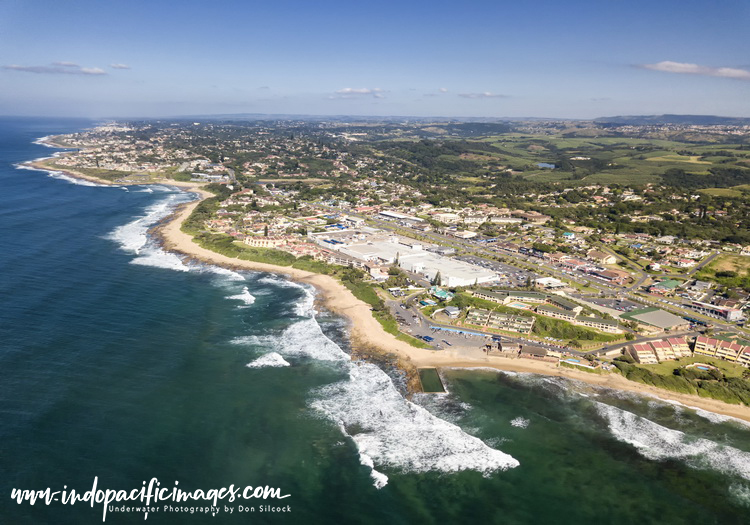 The Complete Guide to Diving Protea Banks in South Africa's KwaZulu-Natal province.
Some 8km offshore from Shelly Beach is one of the best places in South Africa to dive with sharks. And, depending on the time of year, up to seven different varieties can be seen there.
It all comes down one of the world's most powerful oceanic currents. One that moves almost 70 million tons of water a second… as it surges down the east coast of South Africa.
Often described as the African equivalent of the Gulf Stream. Its name is the Agulhas Current and it forms to the south-west of the huge island of Madagascar. Where the powerful Mozambique Current merges with the equally strong East Madagascar Current.
From that tumultuous beginning, the Agulhas runs straight down the 2000km long east coast of South Africa.
With surface speeds of up 8km an hour, it brings with it warm Indian Ocean water rich with nutrients. And where those waters touch offshore reef systems along the edge of the narrow South African continental shelf. They are the catalyst and life-blood for some incredible ecosystems. And one of the very richest of those ecosystems is the Protea Banks…
---
---