Ragged Tooth sharks (Charcharius taurus) are a regular feature of the winter months at the Protea Banks. They gather there to mate, with the first males arriving first around the end of April. And numbers steadily increasing through May and in to June when the female raggies also appear. Having migrated up from the southern Cape area.
The peak of the mating season is from mid-June to the end of July. And there are literally hundreds of ragged tooth sharks patrolling the Protea Banks.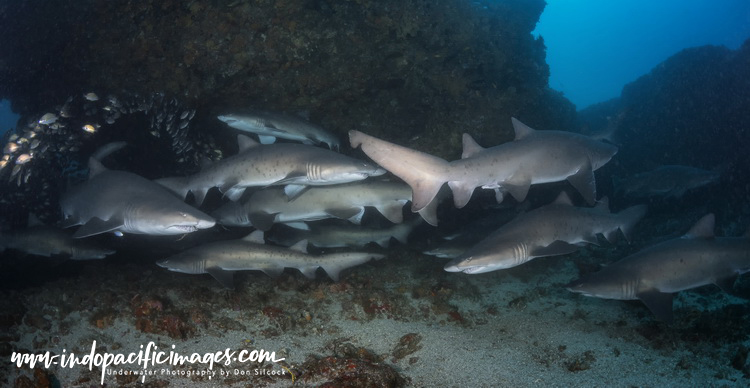 Ragged Tooth Sharks – Same Species, Different Names
"Raggies" as they are called in South Africa are known as Grey Nurse sharks in Australia and Sand-Tigers in the USA,
Although primarily a bottom-dwelling shark, raggies are also encountered in mid-water. And are also known to steal fishermen's catches – just like Oceanic Blacktips. Interestingly they also surface to gulp air in to their stomachs. Which they use as a pseudo-swim bladder to control buoyancy when hunting. A trick that allows them to hover and approach their prey with great stealth!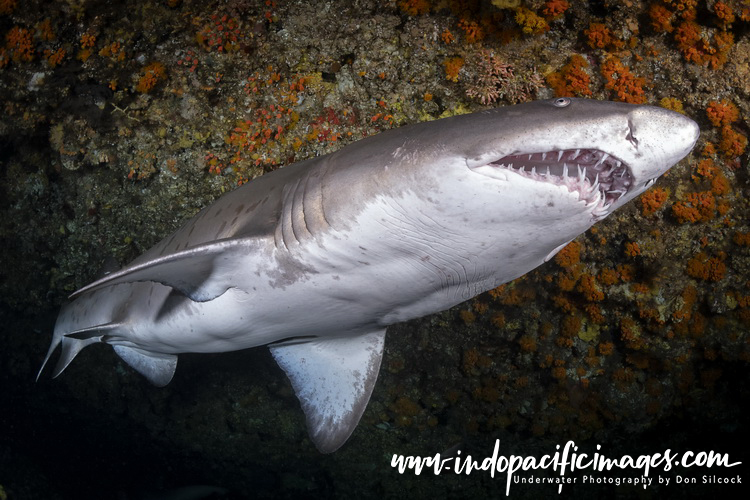 Ragged Tooth Sharks – Those Teeth!
Raggies are quite large sharks that grow to well over 3m in length. And are equipped with an impressive set of teeth that are small(ish), needle-like and evolved to pierce, secure and hold rather than sever. They also have very powerful jaws that allow them to seize and hold on to their catch which is then swallowed whole.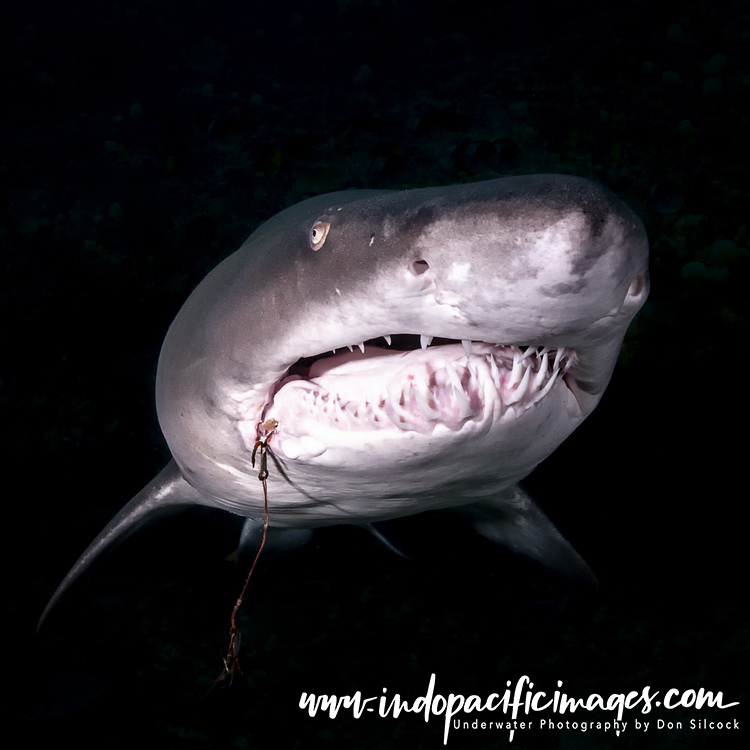 Ragged Tooth sharks hunt mainly at night. Which means they are at their most active when we have no real way of observing them. Instead we encounter them during the day. When they like to hang out in gutters, caves and overhangs to shelter from prevailing currents and potential predators.
Observed this way they seem completely docile. Almost kind of dumb as they patrol slowly round and round in an apparently aimless fashion. But the reality is they are resting and have slowed their metabolism right down to conserve energy. Basically they are almost sleep-walking, or should that be sleep-swimming?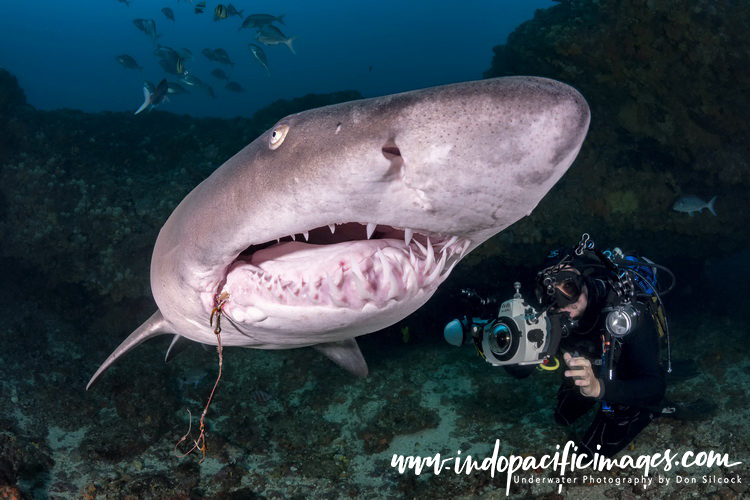 Ragged Tooth Sharks – The Caves
The best place to see the raggies at the Protea Banks are the two caves on the northern pinnacle. Referred to as the "first or main cave" and the "second cave". Both of which have large openings so that entry and exit is easy and safe. But they are deep at around 30m at the entrance and 35m in the cave, so bottom times are quite limited.
Spending time in those caves with the raggies is a really intriguing experience as space is somewhat limited and they are after all a quite large animal… But they seem to simply ignore and avoid you. So the best technique is to try and position yourself in a spot where they will pass by. But allow them to come to you as chasing them just does not work.
Time in the caves is the key, but it's limited because of the depth. And so a degree of luck is involved in hoping that a raggie or two will get used to you and come in really close!