Humpback whale singer encounters are rather eerie interactions that are equally intriguing and quite unique in nature. Mainly because the singing whale assumes a vertical position in the water and remains almost completely motionless. The only way to really describe it is that the whale appears to be a zen-like state. Seemingly oblivious to anything around them…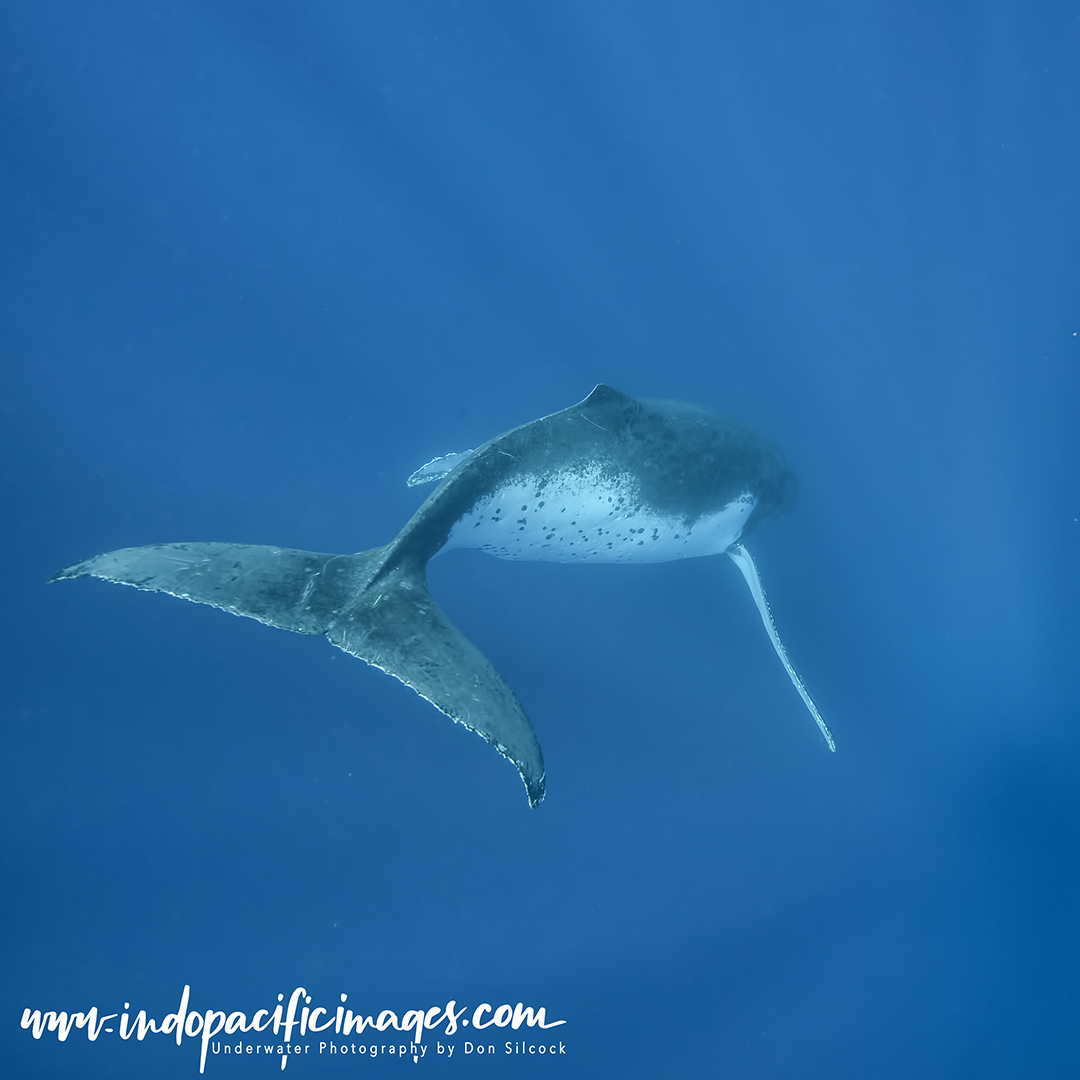 Humpbacks simply do not have vocal chords, so they cannot "sing" as such. But male whales are able produce complex "songs" by somehow circulating air through the various tubes and chambers of their respiratory system.
The singing is believed to play a part in the breeding cycle. And singing males position themselves vertically in the water, with their fluke's up and head's down, when performing.
Often this is quite close to the surface. And they then remain completely static in this position. So it is possible to duck-dive down to get a closer look without impacting the whale, or its zen-like state. But being so close to such a large creature, when in that state, is really quite eerie!
Humpback Whale Singer Encounters – The Songs…
The "song" produced by the singing humpback typically last between 10 to 30 minutes. Scientific analysis of the sounds produced show that they are very complex in nature. And range from high frequency squeals to deep, low frequency rumbles.
Somewhat amazingly all whales in the Tongan Tribe sing exactly the same song, but the song itself changes from year to year. How that happens is not known, but this interesting PLOS One paper documents some interesting some possible mechanisms. Amazing stuff really and it all just shows how little we know about these incredible animals.
That said… Heard underwater the sound waves produced by the singers make your whole body vibrate. And getting close to a performing male is an intense and somewhat intimidating experience.