Photographing Giant Australian Cuttlefish – The annual aggregation in Whyalla is for me right up there with the best underwater photography experiences you can have!
There are very few places where you can consistently get as close to such intense action. And yet be almost completely ignored as the cuttlefish focus on why they are there. Which is basically sexual reproduction and the propagation of the species.
The hardest part about getting good images at the Whyalla aggregation is actually getting in and out of the water. Because of the rocky terrain – plus it has to be said that the water is cold…
But the rest is relatively easy as the subject matter is all around you – like everywhere!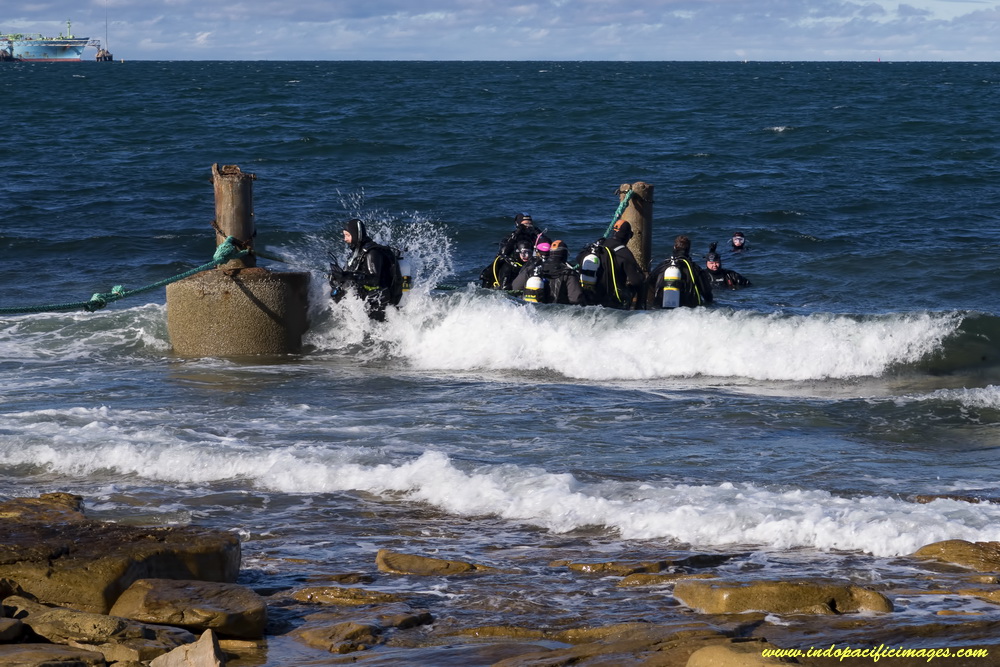 If you have the time available then there is a lot of potential for macro photography during the aggregation. Such as close-ups of the cuttlefish eggs and their tiny contents. But if not, then concentrate on wide-angle and capture the ethos of the aggregation.
Equipment
All the images on these pages about Whyalla were taken with Nikon cameras. A D300 DX format in a Subal housing on my first trip in 2010. And when I returned again in 2016 I was using a D800 FX format in a Nauticam housing.
With the D300 I used the Tokina 10-17mm fish-eye zoom and with the D800 I used the Nikon 16-35mm rectilinear zoom. Both set-ups were very good because they allowed me to get in close and fill the available frame. Both will focus close to the dome and really capture the intensity of what the cuttlefish are doing, plus they are both sharp lenses.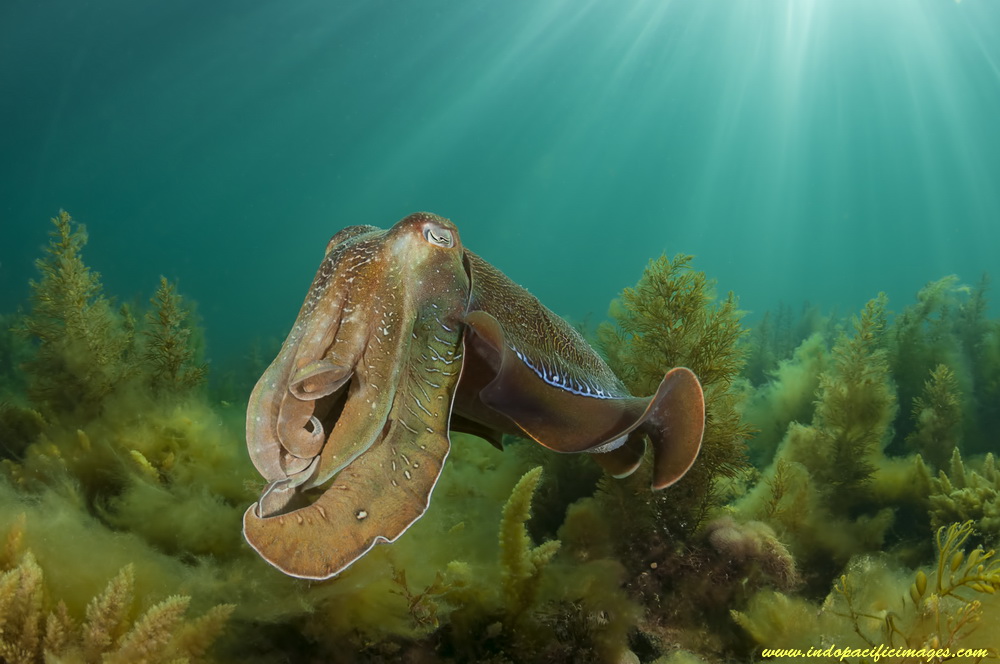 For lighting I used Inon Z240's with the D300 and Ikelite DS160's with the D800 – in both cases I had the strobes tucked in to the housing because of the short subject distance and back behind the handles to minimize back-scatter.
Camera Settings
When photographing Giant Australian Cuttlefish I adjust the ISO to get the background exposure I want and the strobe power to get the right foreground.I always shoot on manual with wide-angle and typically use f11 to maximize the depth of field. A fast(ish..) shutter speed of around 1/125 is good in case the cuttlefish flare and display or suddenly strike, but up to 1/250 if you are lucky and get some "cathedral lighting".