The Deep Pete wreck is in my opinion the most photogenic of the WWII aircraft wrecks in the Kavieng area. It is also very much my personal favorite!
The plane itself is a Mitsubishi F1M float-plane, which saw fairly extensive service with the Japanese Imperial Navy during WWII.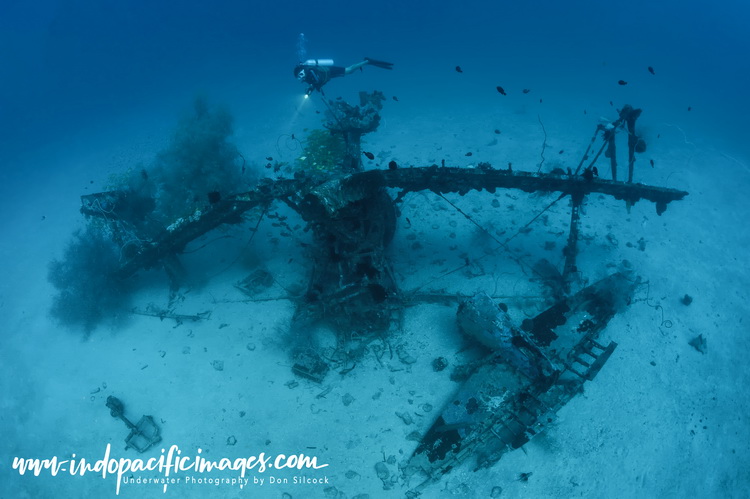 The F1M was designed and built to be launched by catapult from battleships, cruisers and aircraft tenders. To be used mainly for reconnaissance missions. However it also saw service as an impromptu fighter, dive bomber and patrol aircraft.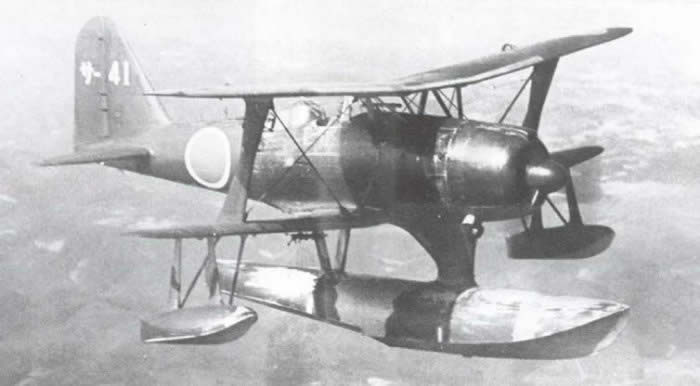 The Mitsubishi F1M was a biplane, with a single large central float and stabilizing floats at each end of the lower wing. Apparently early versions suffered from poor directional stability in flight, and were prone to 'porpoise' when on the water. Which may explain why the wreck is actually there…
The name "Pete" comes from the way the Allied Forces identified Japanese aircraft during WWII. As the actual naming convention was often both difficult to understand and pronounce.
The Japanese gave two names to each aircraft, with one being the manufacturer's alphanumeric project code. The other being the official military designation. So code-names were used by the Allies instead. With western men's names were given to fighter aircraft. Women's names for bombers and transport planes. Bird names for gliders and tree names for trainer aircraft.
Kavieng Dive Sites – Diving the Deep Pete Wreck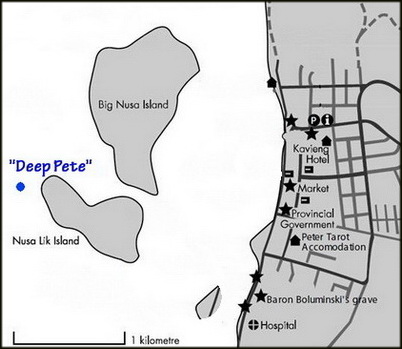 The wreck of the Pete float-plane is located on the western side of Nusa Lik (small Nusa) Island. Which, along with Big Nusa Island, provides the shelter for Kavieng's harbor.
The wreck lies on its back, with the remains of its main float sticking up. It is on flat white sand in 40m of water – hence the name "Deep Pete".
As it is on the Pacific Ocean side of Kavieng, diving it on an incoming tide means that the visibility is often exceptional and usually in excess of 30m.
The wreck was only discovered in April 2004 and, along with the Der Yang and the Catalina wrecks, are the three best dives on that side of Kavieng. Although its tail is broken, its biplane shape is remarkably intact given the relatively lightweight and fragile nature of the aircraft.
What makes the Deep Pete so photogenic are the resident school of yellow sweetlips, that stream in and around the wings. Together with the batfish and barracuda that patrol in the clear blue waters above the wreck.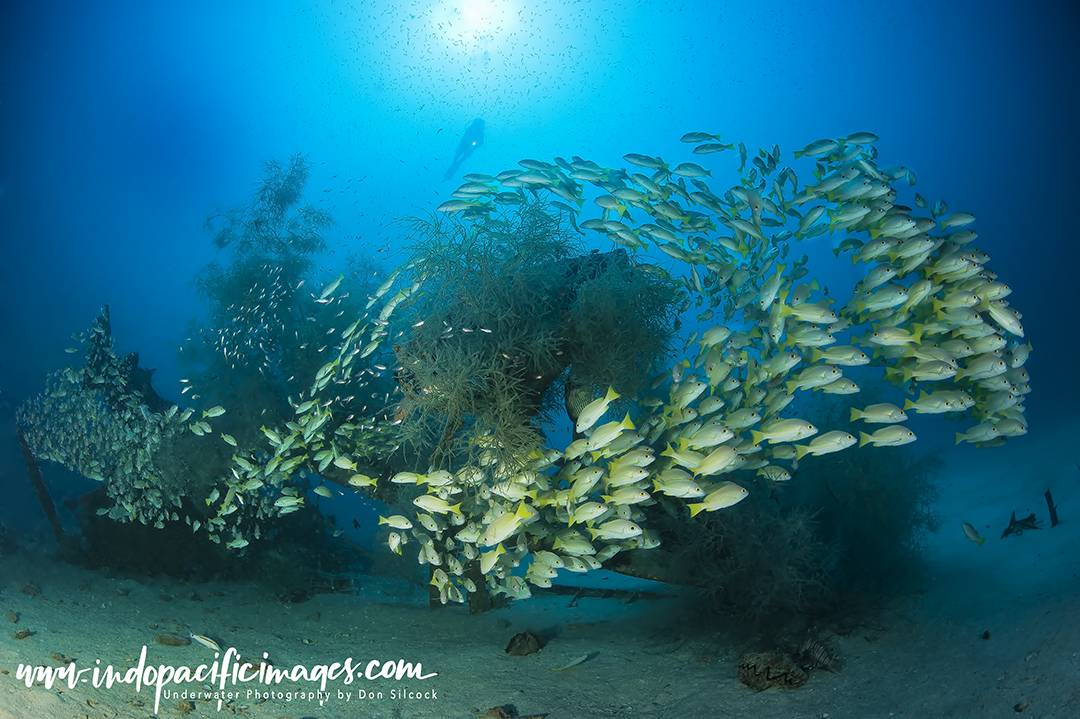 At just 31 feet (9.5m) long and with a wingspan of 36 feet (11m) Deep Pete is not a big wreck. But given its depth of 40m and the spare profile of the dive, there is rarely enough time to fully explore it and at least two dives are required to fully appreciate and photograph it.