Diving Tofo in Southern Mozambique… Praia Do Tofo (Tofo Beach…) is really quite a special place. Located some 16 km from the provincial capital of Inhambane, it has an excellent combination of rich, vibrant reefs and the opportunity for incredible encounters with manta rays and whale sharks.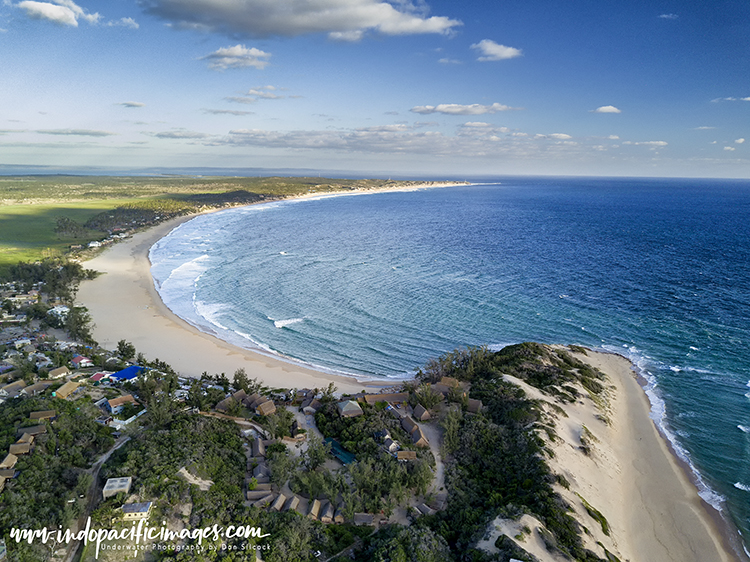 Tofo owes its amazing biodiversity to its location at the southern end of the 1600 km long Mozambique Channel.
Flowing through that channel is the complex Mozambique Current. A phenomenal flow of water, that produces several huge counter-cyclonic eddies as it exits the channel – near Tofo…
Those eddies basically suck up the rich nutrients from the deep waters to the south. Creating the life-force for Tofo's vibrant reefs and its megafauna visitors!
Besides the chance for encounters with whale sharks and manta rays. The other thing that is really special about Tofo, is that it's the base for the highly respected Marine Megafauna Foundation.
First founded in Tofo back in 2008 by Simon Pierce and Andrea Marshall, the Marine Megafauna Foundation (MMF) has grown significantly each year.
To the point that it now plays a major role in the understanding and conservation of whale sharks, manta rays and other creatures such as the small-eye stingray. MMF staff in Tofo conduct briefings on different aspects of their work three evenings each week. Which are great ways to understand a lot more about these special creatures!
Tofo itself is a laid-back place, with has an assortment of restaurants and local watering holes that make for some pleasant evenings after the days diving is done. Check out the Need to Know: Tofo and Need to Know: Diving Tofo pages for more information.
---
---