Diving Kimbe Bay – this large and sheltered bay is considered by many to be the jewel in the crown of Papua New Guinea's incredible biodiversity! Located on the north coast of New Britain, the largest of the many islands of the Bismarck Archipelago. Kimbe Bay enjoys a quite unique combination of circumstances, which have come together to create one of the richest and most biologically diverse marine environments in the world.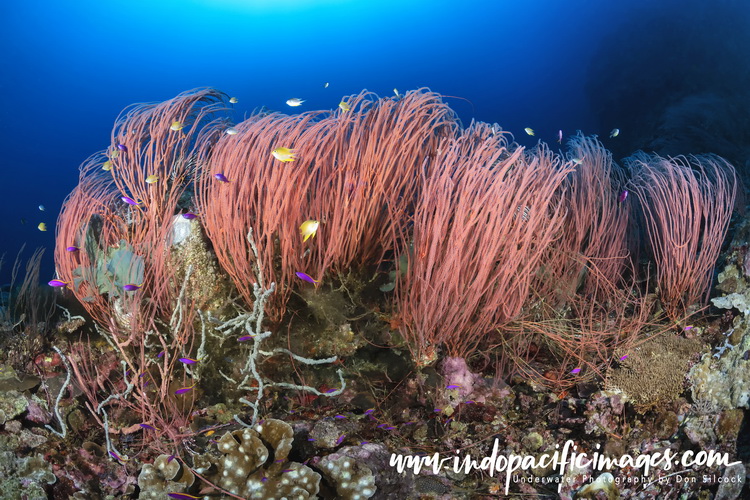 Surveys of that biodiversity have produced an astonishing array of statistics. With some 860 species of fish, 400 species of stony corals and 10 species of whales and dolphins identified!
The reasons for that amazing divergence can be boiled down to two basic things… Kimbe Bay's geographic location and its underwater topography…
Geographically, Kimbe Bay is sheltered by the Willaumez Peninsular and touched by the nutrient rich currents of the Bismarck Sea.
While the features and contours of the bay create the perfect environment for nature to do what it does best!
Kimbe Bay is also wonderfully scenic above water… With its imposing array of volcanoes and the huge Dakataua caldera at the end of the Willaumez Peninsular.
The sections below describe everything you need to know if you are considering a trip to Kimbe Bay. Please use the links provided to explore the Complete Guide to Diving Kimbe Bay and learn about this very special area of Papua New Guinea. If you don't find what you are looking for, I am good to answer questions through the Contact page. But please read the content first…
---
---