The Complete Guide to Diving Port Moresby... What you need to know to plan your trip to (or through) the capital of Papua New Guinea. Simply stated, Port Moresby has a terrible reputation… It is regularly rated as one of the more dangerous cities in the world! But is it really the near-death experience it seems? Should you even be considering going there? Or is the wiser to simply avoid it like the plague?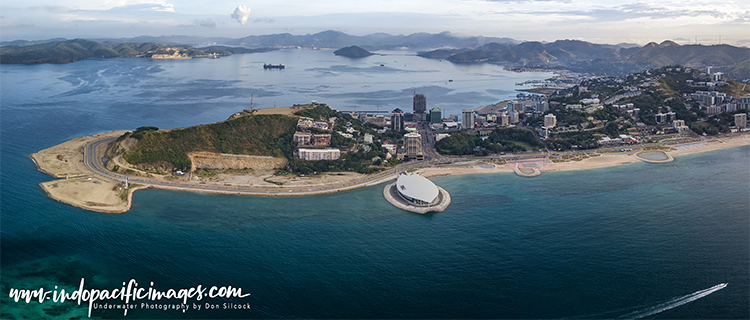 For sure Port Moresby is definitely not for everybody. But it is the main (and currently only) international gateway in to Papua New Guinea.
Therefore if you want to experience what the country has to offer, both above and below the water, there is really no choice but to go there.
So your options are to try and transit through Port Morseby as quickly as possible.
Or make the most of the situation and sample the surprisingly good diving to be had around Port Moresby!
The question I get asked most is "is it safe to go to Papua New Guinea"… So much so that I have written a whole section called Understanding Papua New Guinea to help people better understand both the country and the risks. For what it is worth, my opinion is that the risks associated with Port Moresby can be managed safely with some common sense and a degree of caution.
The sections below describe specific aspects, areas and dive sites of Port Moresby. Please use the links provided to explore the Complete Guide to Diving Port Moresby and learn a bit more about the capital of PNG. If you don't find what you are looking for I am good to answer questions through the Contact page. But please read the content first….
---
---