Great White cage diving technique… The South Australian technique used with the Great Whites is a combination of tricks and lessons learned. And it does two basic things – attract the animals to the boat and then keep them there.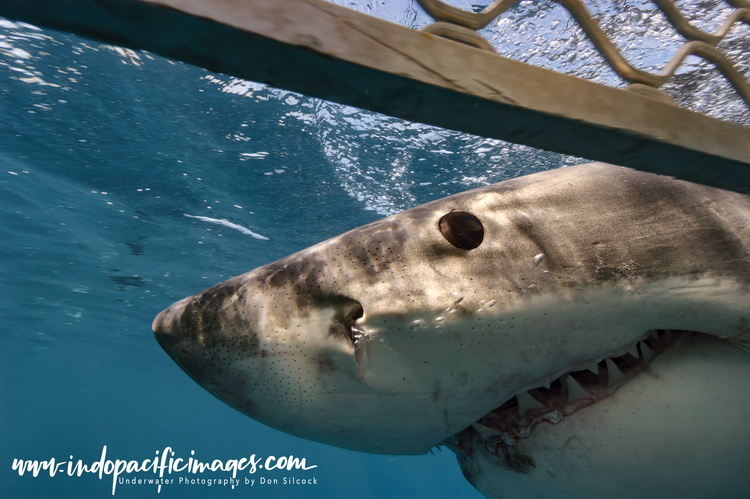 We are generally conditioned by the media in to thinking of Great Whites as robotic killing machines. That are able to detect and home in on the smallest drop of blood from a great distance. So it comes as quite a surprise to realize that they are actually extremely cautious animals. And actually to be drawn in towards the cage.
Great White Cage Diving Technique – The Power Slick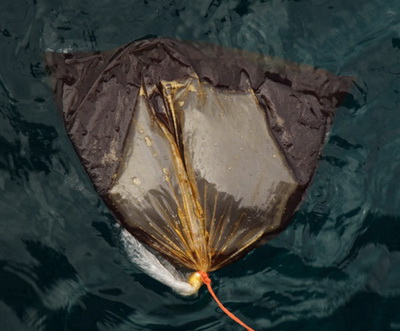 The first step in that process is catching the attention of any sharks in the area with a tuna oil "power slick".
Small plastic bags filled with the oil are pin-pricked and suspended over each side of the boat. The trick is get them to just float on the surface, so that the oil can slowly leak out. It then forms a surface slick that is carried downstream with the prevailing current.
The slick is generally very effective at bringing the sharks towards the boat.
When viewed at sunset, it's very clear why the oil works so well. The slick literally stretches for as far as the eye can see and any sharks in the area will pick it up with their highly developed olfactory system and be drawn to the source.
Great White Cage Diving Technique – Burley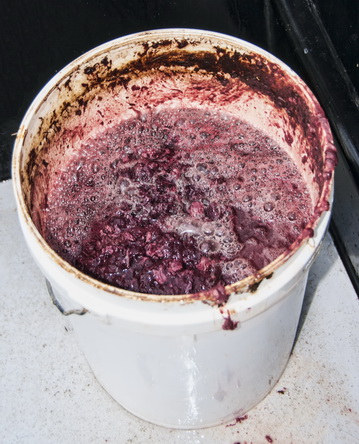 But to get the Great Whites close to the cage requires another trick. Liberal doses of a special burley brew poured into the water at the back of the boat.
This gruesome concoction is a mixture of minced tuna gills, lips and tuna blood. It looks and smells absolutely awful, but is virtually guaranteed to excite the sharks.
Finally, large chunks of tuna suspended on floats behind the boat. These baits lure the sharks towards the cage so they can be viewed more closely and photographed.
The tuna baits illustrate the cautious nature of the Great White Shark extremely well.
The sharks will circle the baits for extended periods before taking one. Often coming with a few feet only to pass by, clearly either because they are not hungry or are wary of the passive free lunch…
But when they do take the bait, they do so with the full force available to them, which is truly an awe-inspiring sight!