South Coast New Britain – probably the most remote diveable location in PNG… The large crescent shaped island of New Britain is the biggest of the 600+ islands that make up the incredible country that is Papua New Guinea.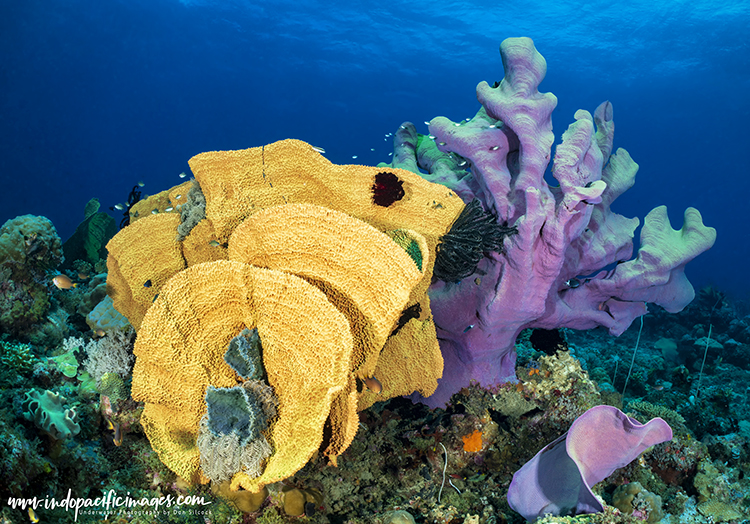 Roughly the same size as Taiwan. New Britain sits along the southern ridge of the volatile Pacific Ring of Fire, just a few degrees south of the Equator.
New Britain is defined by the incredibly high mountain ranges that run down its spine. Together with its many volcanoes…
So high are those mountains, they create separate and independent weather systems on the north and south coasts of the island. With the south having some of the highest annual rainfall in the world.
New Britain's location puts it right in the middle of some of the world's richest water flows. With the deep basins of the Solomon Sea to the south, swept by the Southern Equatorial Current. While to the north the incredible Indonesian Throughflow brings its nutrient rich waters in to the Bismarck Sea.
It all makes for some amazing diving around Kimbe Bay, the Witu Islands and the Fathers Reefs in the north and Rabaul to the east. Less well known though is the south. Because only one boat ever goes there – truly a secret place…
---
The south coast of New Britain is a really remote location. There are no roads through those mountain ranges and there are no proper airports. Only landing strips and WWII airfields used for small charter flights.
Practically, the only way to get there is by boat from Rabaul, on the eastern tip of New Britain – Read more…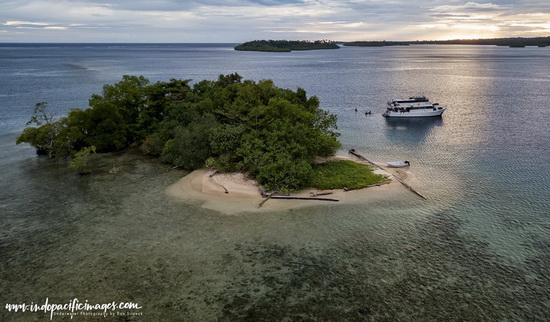 Bounded by outer barrier reefs, the lagoon at Linden Harbour provides a safe anchorage in a superb location. And, in between those reefs, are channels that offer some of the best diving on the south coast.
Add in some excellent reefs inside the lagoon, plus a WWII wreck and you can see why Linden Harbour rates so highly – Read more…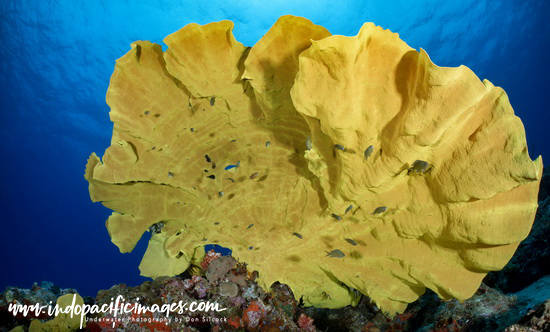 ---
This large bay is one of the two main diving locations along the south coast of New Britain. With excellent fringing reefs around the two Mocklon Islands at the eastern tip of the bay.
Plus the jetty at Matong village offers some quite special photo-opportunities – Read more…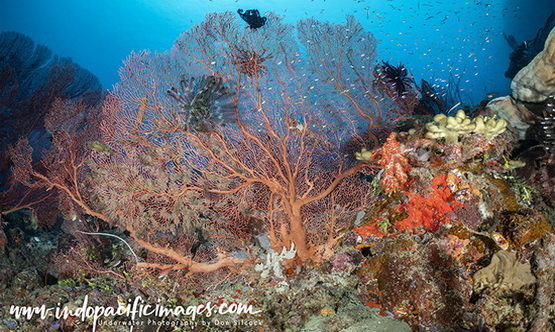 Beneath the huge Nakanai mountain range is a unique system of massive caves and vast underground rivers – which break surface at various locations on the south coast of New Britain.
One of those break points is 50m deep in the Blue Hole at the head of the Esis River and is truly a unique dive – Read more…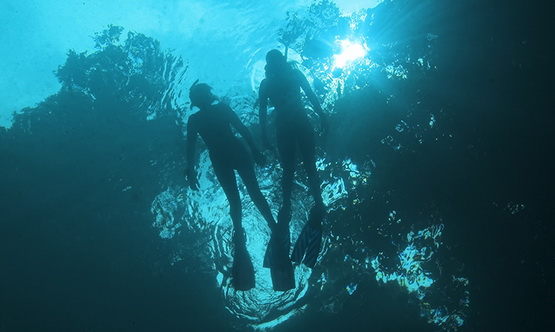 ---

X-Ray Article
The global diving magazine X-Ray recently published a nine-page article of mine on diving the south coast of New Britain.
My words and images obviously… but the way the X-Ry team have laid it all out is really excellent.
You can use the following link to access the Southern New Britain – the Secret Place in PNG article…