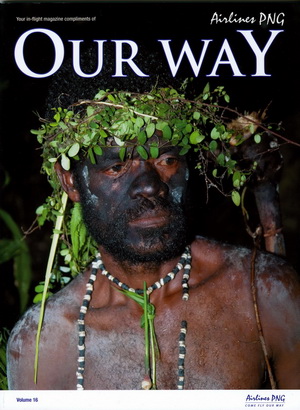 They say that travel broadens the mind and I certainly never expected a personal introduction into the inner workings of Puri Puri when I left Sydney for three weeks diving at Tufi in Papua New Guinea…
Puri Puri is variously referred to as traditional medicine, PNG's version of voodoo or just plain BS – depending on who you talk to.
But there is no doubt that the local villagers believe in it, as any discussion with them will quickly reveal, and perception as they say is reality!
However very few villagers are willing to talk in any detail about Puri Puri and the more I tried to find out about this quite unique aspect of PNG culture, the more I became intrigued about it.
Eventually, after a lot of pushing I was eventually granted access to the small village near Amuian Fiord, near Tufi, where the Puri Puri people live.
This was a pretty special privilege, which was made even better when I was then granted access to the "secret place" in the rainforest where the Puri Puri potions are prepared.
Very few local villagers are allowed to see the secret place, so being the first "white fella" to go there felt pretty good – if a litte scary at times!
I documented the whole experience in this article that was published in the APNG in-flight magazine Our Way.