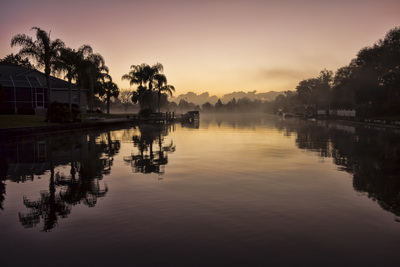 The Crystal River Manatees – A winter's dawn is a very special time to be on Kings Bay!
For as the first rays of the sun appear over the horizon. They light up the soft mist on the warm waters of the bay. Creating an ethereal feeling that is almost mystical in nature.
Listen carefully and you will hear the swirl pools formed by the paddle tales of the Crystal River manatees.
Look closely into the dark waters ahead of those swirl pools. And you will see the large and unmistakable sausage-like shape of the manatees. Making their way towards the fresh-water springs that are the source of the Crystal River.
The arrival of the manatees usually coincides with a rising tide. And heralds their return from feeding on the sea grass of Kings Bay and the Crystal River. They are cold and tired. And need the warmth of the spring waters to restore their body temperature as they sleep in the natural and man-made refuges of the area.
This area of the Florida peninsular in Citrus County, on the western side of the state that is bordered by the Gulf of Mexico. Is without doubt the best place in the world to experience the unique and singularly exceptional Florida Manatee.
The Crystal River Manatees – Warm Water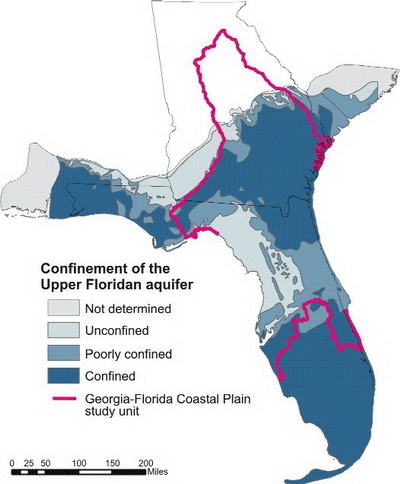 The peninsular that makes up most of the state of Florida is formed by a large plateau of karst limestone. Which sits on a massive subterranean platform of bedrock which stretches far out in to the Gulf of Mexico.
Underneath all of Florida and the southern parts of Alabama, Georgia and South Carolina is one of the world's most productive aquifers. The massive Floridan Aquifer, which covers a total area of almost 100,000 square miles.
Rather than running off into river systems, the porous karst limestone allows the state's regular and heavy rainfall to percolate down in to the many underground chambers of the plateau.
As new water makes its way in to the aquifer system, hydraulic pressure forces previous rainfall out in areas where those chambers are closest to the surface – such as Kings Bay in Citrus County.
The water that emerges in those natural springs is extremely clear, having been thoroughly cleaned by the percolation process.
In an area covering about 1 square mile. Kings Bay has between 70 to a 100 natural springs (depending on whose opinion you accept). 15 of which are significant "first magnitude" ones.
Combined they pump out some 300 million gallons a day. All at a constant temperature of 72 deg F, filling the bay with warm water. And forming the head waters of the Crystal River which flows out in to the Gulf of Mexico.
This constant flow of warm water is the reason why the Crystal River manatees arrive there every winter.