Diving the Solomon Islands – like a series of random punctuation marks, the many islands of the Solomons archipelago lay scattered along the southern section of the infamous Pacific Ring of Fire, in between the countries of Papua New Guinea to the north, and Vanuatu to the south.
An independent country since 1976, the Solomon Islands are a quite special blend of Pacific Island Melanesian culture and phenomenal tectonic forces, which have created a chain of mountainous islands that are rich in native rainforest, spectacular volcanoes and incredible lagoons.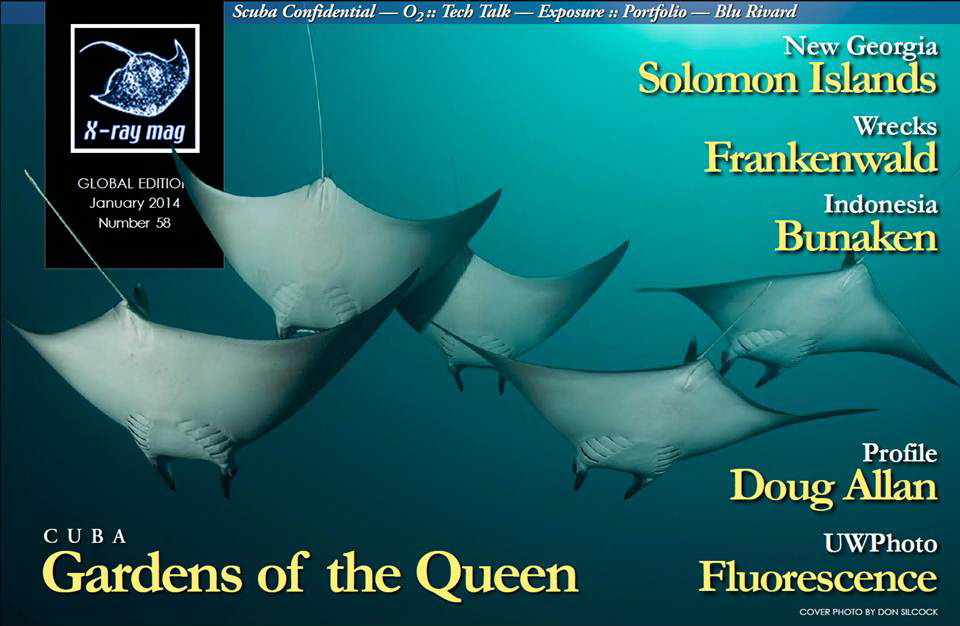 Underwater there are rich reef systems and an amazing variety of marine life together with one of the highest concentrations of WWII wrecks in the Pacific.
Diving the Solomon Islands has been something I had wanted to do for a long time and in mid 2013 I decided it really was time I did it! But where to go in a country that consists of nearly 1000 islands? I decided to start with Uepi Island and Munda in New Georgia and spent three weeks diving the great sites there.
I documented the whole experience in a 12 page article that has just been published in X-Ray magazine, with one of the images from Su Su Hiti near Munda getting the highly-prized front cover! You can use this link to download the full Diving the Solomon Islands article.