Ultimate Underwater Photography DSLR… For such technical gadgets, cameras are surprisingly emotive objects. And I learned a long time ago to avoid discussions on the pros and cons of the various brands. Which at that point were really just two – Nikon and Canon, or should that be Canon and Nikon?
Then the great disruptor Sony came along. Wedging the Canikon duopoly so well that there should really be a health warning on camera bodies these days… I think that the intense emotion comes from the fact that we are bombarded by the camera manufacturers marketing gurus in so many ways (consciously and sub-consciously). And then, when we do decide to go in a certain direction. We become evangelical about it all and ever so slightly irrational.
The harsh reality is that for something like 90% of underwater photographers the brand of camera does not really matter. Because today's cameras are simply excellent. Far better than their owners will ever be – me very much included!
Integrity Statement…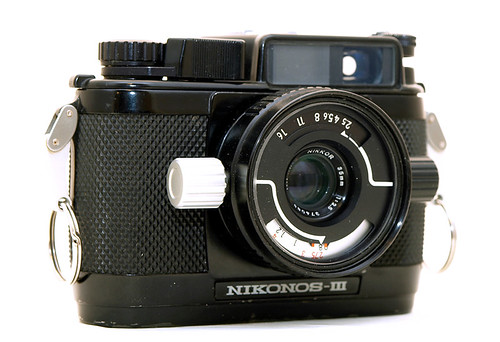 The photographic landscape seems incredibly polarized around the various brands. And I have to say that I am a bit nervous about even using the term "ultimate" and so before I start to wax lyrically about my choices, let me set the stage on how I am where I am!
I bought my first underwater camera, a Nikonos III, back in 1984. Over the next 18 years I moved up the 35mm film food chain. Eventually ending up with a Nikon F100 SLR in a Subal housing.
For most of those years I was completely bemused by the variability of my results. Some were good, but I did not know why. While many were less so, but I also did not know why!
The basic thing about film was that the learning curve was very steep. So when digital came along, the ability to instantly see your image seemed incredible. And in 2002 I was an "early adopter" of the Nikon D100 in a very neat Subal housing.
Since then, I have moved my way through the Nikon supply chain. To the point I have been expecting an invite to the annual dinner dance…
Why Nikon? Well I simply like what they do. I also feel they are reasonably up-front about what their cameras will do and what they won't.
Now before you start to stake out the building where I live, let me be clear… Nikon are not perfect, but I have never had one of their cameras or lenses fail. Plus, I also own Canon, Sony and Ricoh compacts. Two medium format Fuji GFX cameras for advanced landscape photography and also use an Olympus M43 camera underwater.
So, I do have a reasonable view of what is out there and… I am not sponsored by anybody so my views are my own.
Ultimate Underwater Photography DSLR – The D850
I bought my D850 as my personal retirement present when I quit full-time work in 2019. But I made that "investment" purely for landscape photography as I was very happy with my Nikon D500 for underwater photography.
All the reviews I read on the D850 told me that it was the best all-round DSLR Nikon had made and was possibly the best DSLR ever made.
There is much that could be said about the D850. But when you look objectively at what it does, how it does what it does and the results it achieves it is absolutely an amazing camera.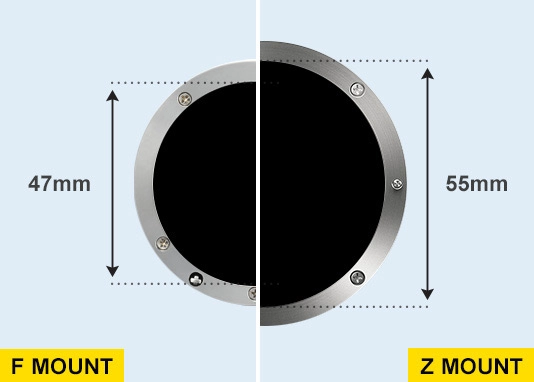 Above water I have been able to compare it with both my Fuji GFX medium format cameras and my Nikon Z6 and Z7 mirrorless cameras. In terms of absolute acuity and overall performance it gives the GFX a good run, while on the mirrorless side of things the Z7 is basically a D850 without the mirror.
The key point though are the lenses you use… The fundamental limiting factor with the D850 is the F mount it uses. Originally designed over 60 years ago and its physical size limits the optical performance of whatever lens that is used with it.
In the digital camera era, as sensor resolution has increased, Nikon had to try and manage around those restrictions for many years. Their move to mirrorless gave them the opportunity to fix that – and they sure did with the Z mount!
Basically the Z mount allows Nikon's engineers to design lenses that are both much better than the F mount equivalents and also much smaller!
Ultimate Underwater Photography DSLR – DSLR vs Mirrorless
I currently own three times as many mirrorless camera as I do their DSLR cousins and there is no doubt in my mind that mirrorless is the future, and I am 100% in – above water…
But, when used underwater, mirrorless camera's advantages are "somewhat" neutralised. Because we have to house our cameras. Which means we must use a port and for wide-angle that means a dome. And there's the rub!
All the Z lenses that Nikon have produced over the last few years have had overwhelmingly positive reviews, with many of them absolutely stellar. I personally own the 14-24 and 24-70 f2.8 "S" zooms and have been astonished at just how good they are. So good infact that I have spent a lot of time shooting the same scene with my Fuji GFX gear and, for me… there is not that much in it!
So why don't I just house my Z7 and put all that DSLR stuff behind me? Well, the answer is that I can't (more to follow on this…) access all that acuity underwater because I have to use a dome. Which is of far lower optical quality than the Z lenses.
Ultimate Underwater Photography DSLR – Why I Chose the D850
Actually… I did not really choose the D850, it chose me!
When I quit work in 2019, I signed up on numerous trips I had wanted to do for a long time. And in the second half of the year and most of 2020 I had a very busy schedule.
My main camera at that point was a Nikon D500 in a Nauticam housing . And the lens I used most was the Nikon 8-15mm fish-eye zoom behind a Nauticam 140mm dome.
I found that combination with the 20.9 MP DX (APS-C) sensor of the D500 a really good one and was very happy with it. The 8-15mm became 12mm at the wide end, but really 14mm because of vignetting. And about 22mm at the long end, plus it would focus very quickly and very closely…
I also used the Kenko Teleplus PRO 300 DGX 1.4x TC with it very successfully, which gave me a very nice 17-32mm range.
Then after four years of heavy use my Nauticam housing started to show its age with both handles breaking while on a trip to PNG (fishing line saved the day…). And some quick messaging to the Australian agent revealed two things.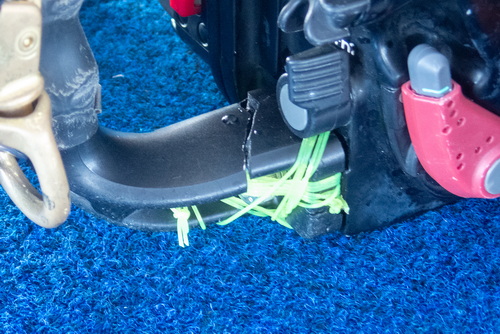 First the D500 housing needed to go back to the factory for a complete overhaul. Which would take at least 3 months. And, secondly there was a D850 housing in stock… My next trips were six weeks away in February 2020 to Milne Bay and the remote south coast of New Britain in PNG. There was simply no choice if I wanted to take photographs. I would have to invest in the NA-D850 housing.
But what about the optical limitations. I had no issues with the D500 and 8-15mm behind the 140mm dome. Infact I think it's a superb combination that suits the 20.9 MP sensor extremely well.
I was less convinced about the 46 MP's on the D850 and started to look at the Nauticam WACP… which is a little bit like looking at the sun, you just shouldn't do it!
The short version is by the time I left for PNG in February I had a whole new rig. With my D850 equipped with the Nikon 28-70mm D lens. And housed in a Nauticam NAD850 housing and a Nauticam WACP on the front.
Then the pandemic hit. And I had a mad scramble to get back to Australia before the borders closed and remained so for over two years… such is life!
In Part 2 of this series of articles I will share my thoughts on the Nauticam NA-D850 housing and accessories.