Timor Leste – Dive Sites West of Dili… The coast road westwards from Dili takes you to the small town of Maubara. Which hosts the two main dive sites on this part of the north coast of Timor Leste.
On the way you will pass another interesting site, which unfortunately is no longer possible to dive.
Dive Sites West of Dili – Maubara
The picturesque town of Maubara is located about 60km to the west of Dili. And on the western side of the town is a very pleasant beach with two dive sites.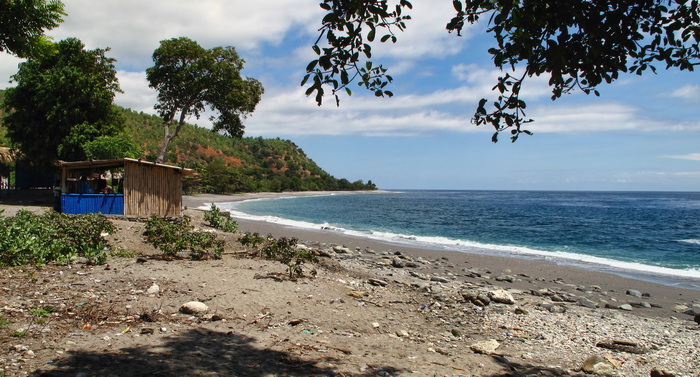 Those sites are called the Church and the Fort. With the former being the more popular and the one that I personally dived.
The highlight of the Church dive site are the numerous bommies on the sloping coral slope.
Don't be discouraged by the ones on the shallower parts of the slope, when you first enter the water as they are not particularly appealing.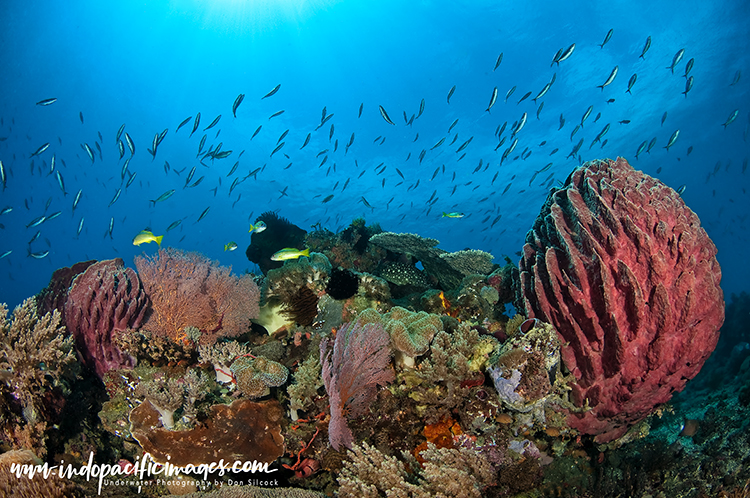 As you go deeper, the bommies come to life and at around 15m they positively abound with marine life. Which are clearly nourished by the strong currents that sweep the site.
My particular favorite was one at about 200m to the north-west from the main entry point. It is straight down from the car parking area near the church. And at around 19m depth that was simply teeming with life.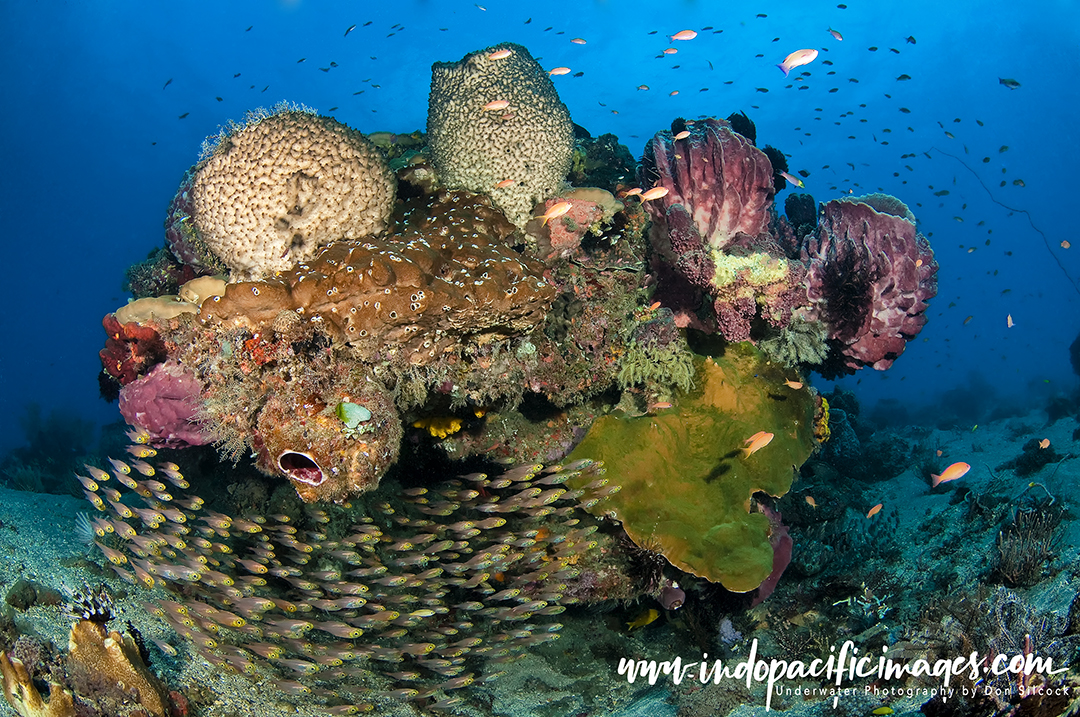 Dive Sites West of Dili – Bubble Beach
Unfortunately I was unable to dive this site as the area had been fenced off. So that access to the beach area, and the entry point for the site near an old Indonesian memorial, was not possible. But I have heard some great things about it!
The "bubbles" are believed to be natural gas leaking up from the deep water gas reserves that hold the key to Timor Leste's future prosperity, and that is why the area is fenced off pending a proposed gas processing facility being built there.
The dive is supposed to be one of the best in Timor Leste, but as I have not dived it personally I cannot really comment…