Australian Grey Nurse shark persecution is an incredibly sad story… Basically one of mistaken identity, largely because Grey Nurse are big, rather fierce looking and have a set of prominent sharp teeth. Plus they move through the water in a slow but apparently determined manner.
Creating a physically intimidating presence that is guaranteed to raise the blood pressure of the uninitiated observer.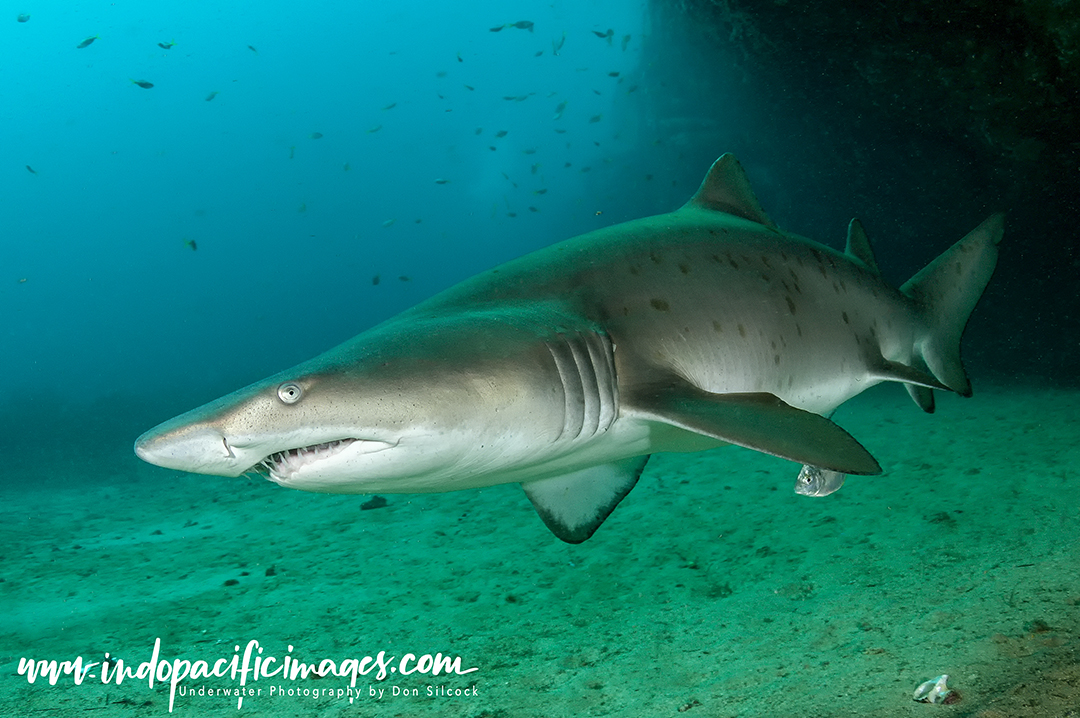 My first such encounter was about 15 years ago at Flat Rock near Stradbroke Island in Moreton Bay, Queensland. I was diving the shark gutters on the northeast side of Flat Rock. Grey Nurse Sharks are known to gather there from June to October each year. And although thoroughly briefed on what to expect and do prior to entering the water. I have to admit I was more than just a little concerned when I saw the first shark heading in my direction.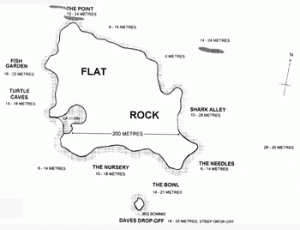 We had been told not to obstruct the shark's path in anyway. Just stay calm while they swim past… Sure enough the big female, almost 3m long, did exactly that – completely ignoring me!
Since that first encounter I have been fortunate to spend a fair amount of time underwater with Grey Nurse Sharks. I have been so close that I could tell whether they had halitosis. But I can honestly say that I have never once felt threatened or in any real danger.
So why is it that in just 40 years the Grey Nurse has gone from one of the most common sharks in Australia. To a Critically Endangered species, when it is not a dangerous shark?
Grey Nurse Shark Persecution: Mistaken ID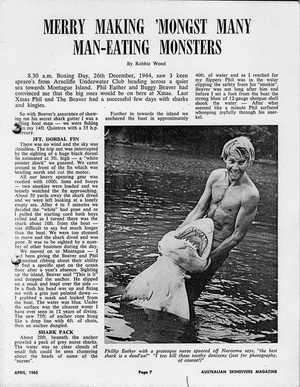 The early 1960's were a time of increasing prosperity for the "Lucky Country" and our urban population turned increasingly to the sea for their sport and entertainment.
Surfing, spearfishing and game fishing became increasingly popular, and the macho image of these water sports suited the times well.
Marine science was also in it's infancy, with very little was known about the inhabitants of our coastal waters. Sharks were generally considered to be very dangerous creatures.
And large sharks like the Grey Nurse, were automatically assumed to be man-eaters.
Just as newspapers today automatically assign a shark attack to the Great White. Back in the 1960's the Grey Nurse was the "usual suspect".
Catching one of these supposed man-eaters was considered a heroic act… One guaranteed to draw a big crowd back on the beach when the dead shark was hoisted up for all to see.
Grey Nurse Shark Persecution: The Media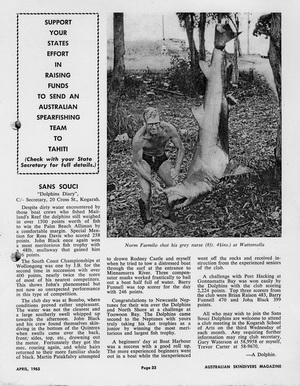 The Australian media love nothing more than a shark attack. And as the saying goes "bad news sells…" so reporting on a shark attack is a great way to sell newspapers.
Particularly so with the tabloid variety, where fact-checking is a long-lost requirement!
Sensationalist and inaccurate reporting of a shark attack has greatly impacted the general public perception of sharks. And to understand that better check out Marie-France Boissonneault's excellent paper on the Australian Grey Nurse Shark
Boissonneault identified 155 articles written about the Grey Nurse in a total of 17 Australian newspapers between 1969 and 2009.
And then analyzed how the subject matter was treated – which makes for some really interesting reading!
Aggregation Sites
Although predominantly solitary in nature, Grey Nurse sharks congregate at certain times of the year as part of their mating patterns.
Those colonies added to the confusion because they were perceived as "shark infested" locations. Particularly so if they were anywhere near public beaches, such as with the one at Magic Point near Maroubra. Which is just round the headland from Bondi Beach in Sydney's eastern suburbs.
Aggregating in such a predictable way meant that the Grey Nurse, compared to other large sharks, catching or spearing one was relatively easy and the sentiment of the times was that the only good shark, was a dead one…
Grey Nurse Shark Persecution: Powerheads!
The 1960's was really not a good time to be an Australian Grey Nurse Shark. Bacause later in that decade saw the introduction of the explosive underwater powerhead.
This tilted the odds well away from the Grey Nurse and in favor of the many spearfishermen using them. Resulting in hundreds of sharks being killed. The impact of this widespread slaughter was two-fold. Initially decimating the Grey Nurse population on the east coast of Australia.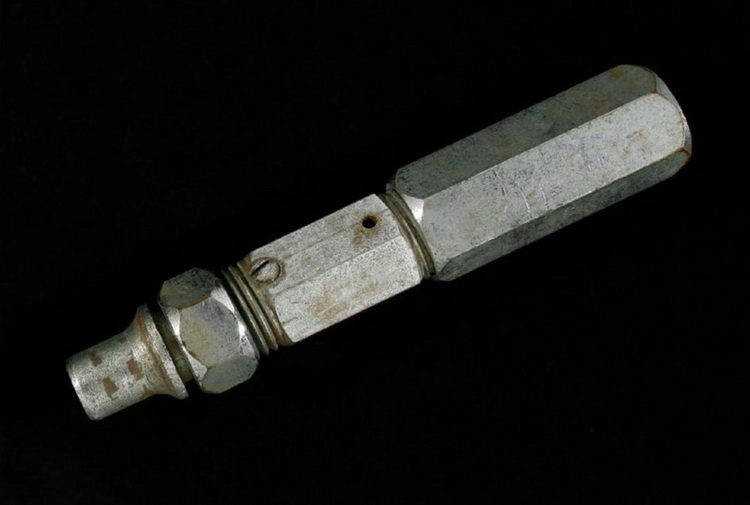 But in the longer term it had a compounding effect because it takes between six to eight years for a juvenile Grey Nurse shark to reach sexual maturity. Once they start breeding the birth rate is a maximum of two pups every second year. Meaning that the population grows very slowly even when things are normal.
Grey Nurse sharks reach a maximum size of around 3.5 meters and are believed to live for about 25 years. Hence the widespread killing of so many mature, and therefore sexually active, sharks in the 60's and 70's meant that it doomed those that survived the carnage to potential extinction unless dramatic changes occurred.
It seems sadly ironic that what we now know as a quite docile shark could be hunted to the verge of extinction in such a way.