The Australian Grey Nurse shark has a seriously intimidating physical presence when first encountered. They are a large shark, with a significant girth and a set of teeth that signal genuine danger to the uninitiated!
But the reality is that they pose virtually no danger to humans at all. Grey Nurse are primarily a bottom-dwelling shark, although they can be encountered in mid-water. And are also known to surface and gulp air in to their stomachs, which they use as a pseudo-swim bladder to control buoyancy when hunting. A technique that allows them to hover and approach their prey with great stealth!
Those impressive teeth are actually small(ish), needle-like and evolved to pierce, secure and hold rather than sever. Which combined with their very powerful jaws allow Grey Nurse to seize and hold on to their catch before swallowing it whole.
Grey Nurse Shark Habitats
Grey Nurses hunt mainly at night. Which means they are at their most active when we have no real way of observing them. Instead we encounter them during the day when they like to hang out in gutters, caves and overhangs to shelter from prevailing currents and potential predators.
Observed this way they seem completely docile and almost kind of dumb. As they patrol slowly round and round in an apparently aimless fashion. But the reality is they are resting and have slowed their metabolism right down to conserve energy. Basically they are almost sleep-walking, or should that be sleep-swimming?
Grey Nurse Shark Status
Also known as the Sand Tiger in the USA and the Ragged-Tooth shark in Southern Africa. The Australian Grey Nurse shark a member of the the carpet shark family of elasmobranchs.
Once very common, Grey Nurses are currently listed as Critically Endangered. And, although now formally protected, the Grey Nurse population has been so badly depleted that overall recovery is in serious doubt. Grey Nurse have the lowest rate of any shark, with females only reproducing once every two years.
Gestation takes place over a 9 – 12 month period, with the young usually born in winter. Towards the end of that gestation period, the more developed embryos turn on their developed siblings and cannibalize them while still the uterus. So only two pups (one per uterus) are produced per litter.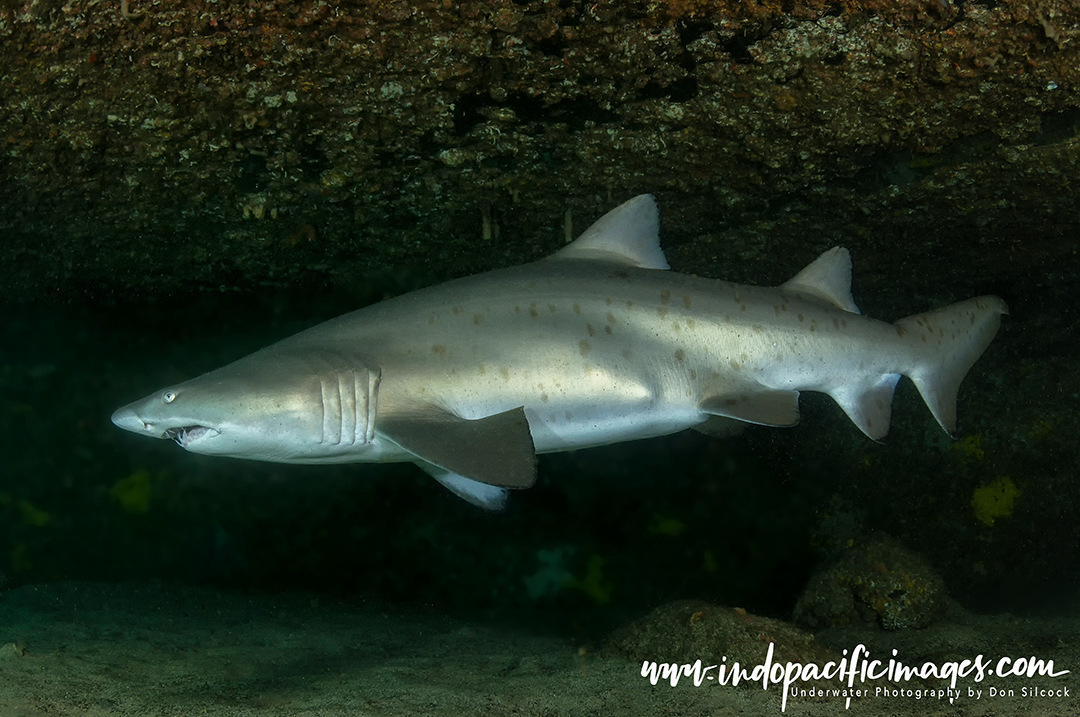 Grey Nurse Shark Distribution
In eastern Australia Grey Nurse are to be found in many spots along the coast of New South Wales. From Byron Bay in the north, all the way down to Montague Island near Narooma in the south of the state.
There are also some well-known aggregation sites in southern Queensland such as Moreton and Stradbroke Islands and Rainbow Beach.
Although not unknown they are very rare in the southern states of Victoria, South Australia and Tasmania. Or in the Great Australian Bight.
While in Western Australia the Australian Grey Nurse Shark is mainly found in the south-west coastal waters of the state. But have been recorded as far north as the North West Shelf.
East Coast Population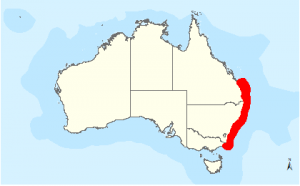 The most recent data on the east coast population is from a government sponsored survey conducted in 2010. With an estimated population there of between 1146 and 1662 individual sharks.
Not a good number, but given the previous estimate in 2001 was 500 individuals…
The trend would at least appear to be going in the right direction.
The biggest concern with the east coast population is that the total number may have fallen below critical mass. Whereby there are now insufficient Australian Grey Nurse Sharks for the overall population to actually recover. In New South Wales they are listed as Critically Endangered, while the Queensland animals are classified as Endangered.
West Coast Population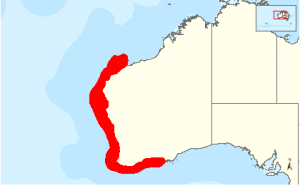 The size of the west coast population is unknown… However anecdotal evidence indicates that the west coast population is in a better situation than the one on the east coast.
This is mainly because the intense persecution that happened in the east was not repeated in the west. However commercial fishing practices have had a significant impact and the western population is listed as Vulnerable.