The Marine Megafauna Foundation… There are two things that are really special about Tofo. The first being the obvious one, that it is a great place to see manta rays and whale sharks! But secondly, Tofo is the "corporate headquarters" of the quite exceptional Marine Megafauna Foundation – or MMF for short!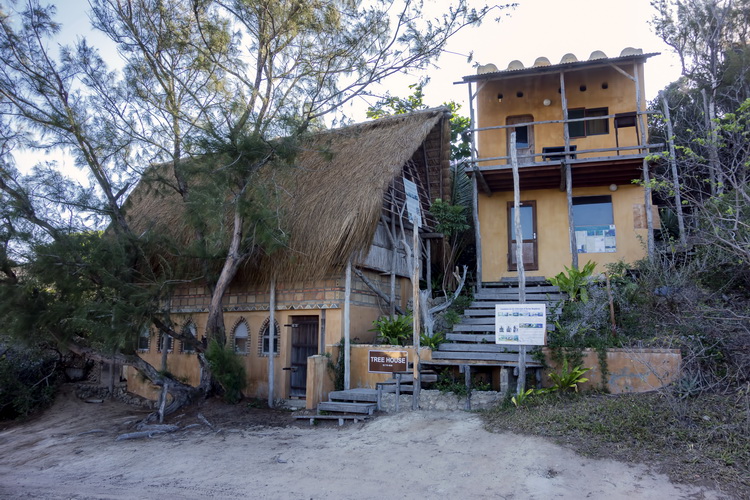 Founded in Tofo in 2008 by Simon Pierce and Andrea Marshall, MMF focuses primarily on whale shark and manta rays. With both Simon and Andrea now widely recognized as world experts on those animals. In a relatively short time the Marine Megafauna Foundation has managed to achieve some very significant things:
Marine Megafauna Foundation – Andrea Marshall

Andrea Marshall has assumed the mantle of the "Queen of Mantas" after the BBC documentary of the same name. Not sure quite how she feels about the title… but there is no doubt that she deserves the recognition. As her work with these incredible creatures is simply amazing.
Particularly so considering that she came to Tofo looking for potential subject matter for a PhD in marine biology. That was in 2003 and Tofo was just a very basic seaside fishing village. In a poor country still reeling from the after-effects of protracted civil war and economic turmoil.
But… it had large numbers of manta ray and whale shark megafauna and nobody really knew why!
Andrea is an engaging public speaker and describes the initial situation as "like choosing between chocolate and pizza". She chose mantas and it is true to say that the world is a better place because of that decision.
You can read more about Andrea, her work and achievements on her website Queen Of Mantas.
Marine Megafauna Foundation – Simon Pierce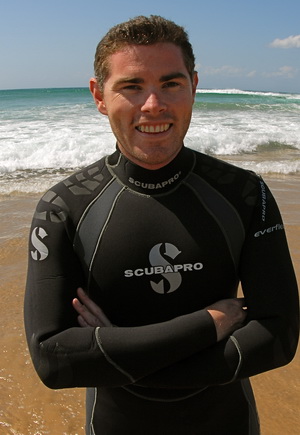 In addition to being an accomplished scientist, marine biologist and underwater photographer… Simon Pierce also happens to be one of the nicest guys you could meet.
Hailing from the "other" land down-under – New Zealand, not a country normally associated with whale sharks…
Simon readily admits to never having seen one before arriving in Tofo in 2005!
But in his own self-effacing way, he has basically become synonymous with the largest fish in the sea. Having played a major role in understanding this iconic and mysterious creature together with its conservation.
Significantly Simon led the initiative to re-evaluate the global status of whale sharks for the IUCN Red List of Threatened Species.
Which ultimately led to the whale shark being declared an endangered species by the IUCN. Similarly he also played a major role in the nomination of whale sharks to the Convention on Migratory Species (CMS).
You can read more about Simon, his work and achievements on his website Simon J. Pierce.
Marine Megafauna Foundation – Tofo Talk Nights
One of the highlights of my first trip to Tofo were the presentations made each week MMF. But back then it was Andrea Marshall on manta rays (Manta Mondays), Simon Pierce on whale sharks (Whale Shark Wednesdays). Plus the many other interesting creatures to be seen in the Tofo area by Chris Rohner (All the Rest Fridays).
It was simply fascinating to hear first-hand from such dedicated people about what they were doing to understand these animals. The challenges they face are daunting and yet there they were out on the cutting edge. Plus they saw sharing their knowledge at these forums as a great way to spread the word. It was altogether enthralling stuff and I learned so much in a short time!
These days all three of those people are engaged in key MMF initiatives in various other locations. Seemingly mimicking the migratory species they study… But the good news is that MMF has grown significantly and now has several other suitably qualified experts to conduct the presentations.
The format is the same – Manta Mondays, Whale Shark Wednesdays and All the Rest Fridays. The venues vary, but just ask at any of the dive shops and they will advise you.