Here is what you need to know about Tofo before you go… First of all its location is simply fantastic – at the southern end of one the finest beaches in Southern Mozambique. It truly is a stunning and natural setting that can really be appreciated to the full when viewed from above.
By Mozambican village standards Tofo is a very prosperous place…. And it owes that prosperity to the strong, rich currents and eddies of the Mozambique Channel to the north. Because between them they create huge quantities of zooplankton, the life source of Tofo's megafauna – its manta rays and whale sharks.
Which in turn are the draw-card for the large number of tourists that come to Tofo to see these megafauna for themselves. All of which supports the local diving and tourism industry – offering hard to find employment for many locals!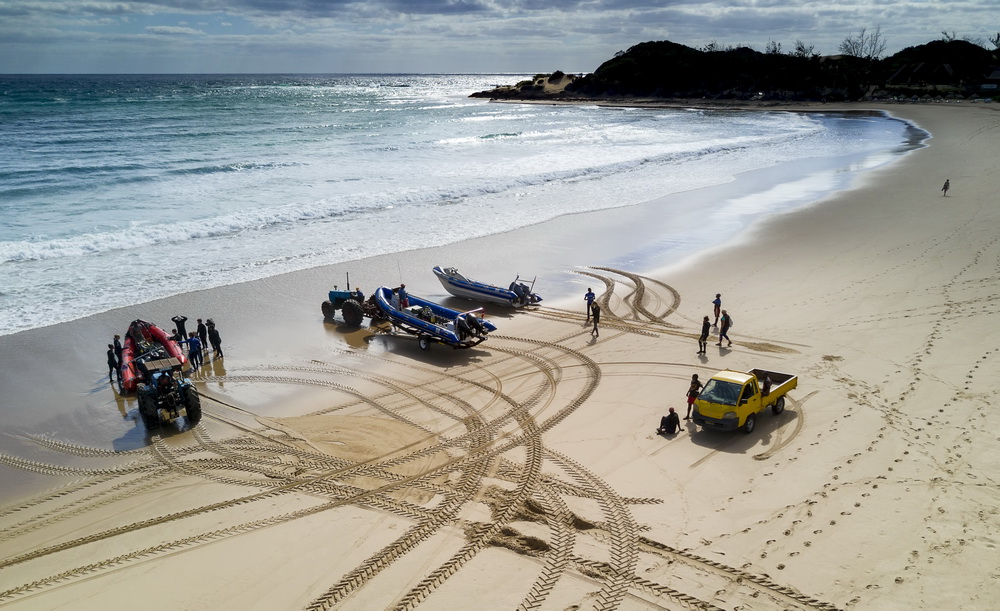 Tofo is sometimes described as "the next Goa"… Which is quite a stretch – but it definitely has a nice laid-back feel and is a pleasant spot to spend a few days. But most visitors come for the local diving and to see the megafauna. So Tofo's vibe revolves around diving in the morning and whale shark safaris in the afternoon. Followed by a spot of R&R in the evenings.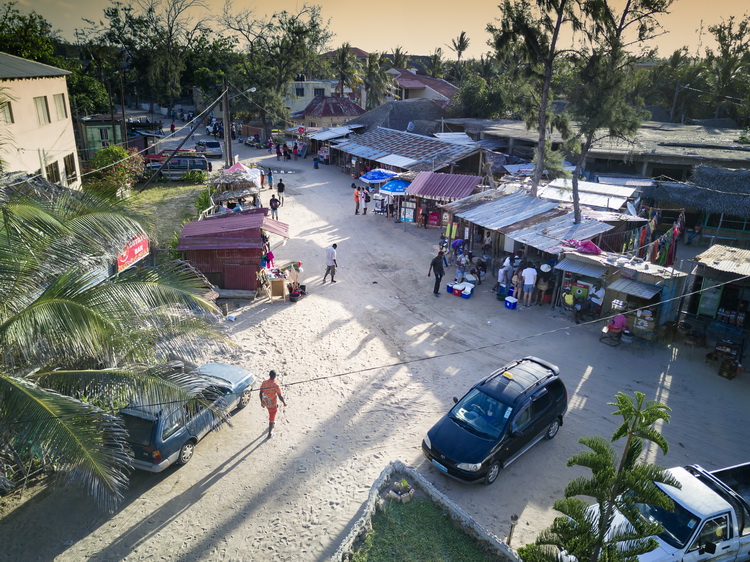 There are numerous bars and beer stalls around the 'town center'. All of which are very quiet during the day but spring to life after dark – particularly so at the weekends.
Sunday afternoons in Tofo are quite lively also. And the routine seems to be church in the morning followed by drinking beer on the beach all afternoon…
There are several nice places to eat, both in and around the town center, and along the beach. Wandering around town in the evenings, having a drink at one of the beer stalls while chatting with the locals followed by sampling the local restaurants and seafood is a great way to end a day's diving!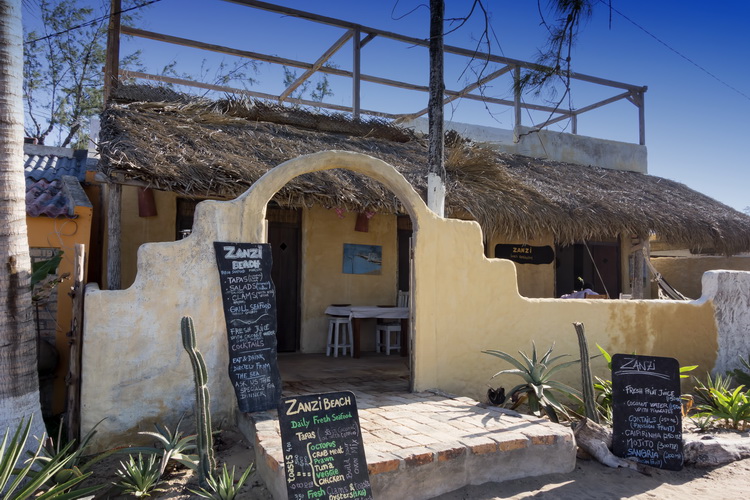 What You Need to Know About Tofo – Where To Stay?
There is a wide range of accommodation available in Tofo ranging from hotels to backpacker lodges. The Tofo do Mar is the main hotel and is right on the beach in the center of town. While further down the beach is Casa Barry.
Fatima's Nest seems a popular place for backpackers. But overall it seems most visitors to Tofo opt for house and villa rentals, with Airbnb offering a wide selection.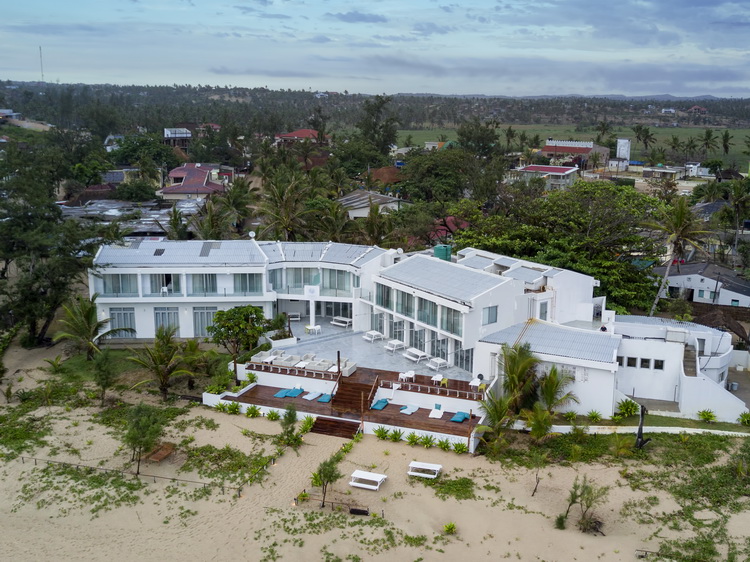 When To Go?
Tofo is a year-round destination. Summer in Mozambique is from November through to March, with daytime temperatures around 30°C and humidity about 80%.
Winter is from April to October, with daytime temperatures between 20-25°C and low humidity. Rain is most common in late June and early July.
The best timing for diving can be found on What you Need to Know to Dive Tofo.
What you need to know about Tofo – Where Is It?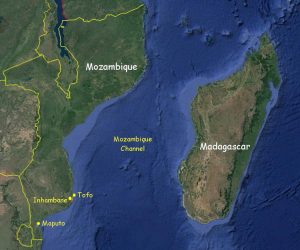 Tofo is located in the Jangamo District of Inhambane Province, about 16km from the provincial capital of Inhambane.
And some 400 km to the north-east of Maputo, the capital of Mozambique.
Inhambane Province is the most developed area of Mozambique for both tourism and tourist infrastructure.
Basically that is because of the excellent beaches in the area, with Tofo's stunning 8km stretch of coastline one of the best.
Tofo – Getting There
Tofo does not have it's own airport so you will need to fly to Inhambane (INH), and from there it is about a 40-minute drive.
It is possible to fly directly in to Inhambane from Johannesburg – but only on LAM.
And only on certain days of the week.
The rest of the time you will have to transit through Maputo.
South African Airways also fly to Maputo, but you will have to connect onwards with LAM to Inhambane.
Need to know about Tofo – Visas
Mozambique now operates a Visa on Arrival policy. The visas are valid for 30 days and the cost is 2000 Meticals – roughly US$30.