There are numerous very good dive sites in Bootless Bay itself, and out on the offshore Nateara & Sunken Barrier Reefs. Loloata Resort's big advantage when diving these sites is that its location puts it within a 30-40 minute boat ride to most of the sites, and an hour at most to the more distant ones.
Whereas diving many of those sites from Port Moresby involves a much longer journey.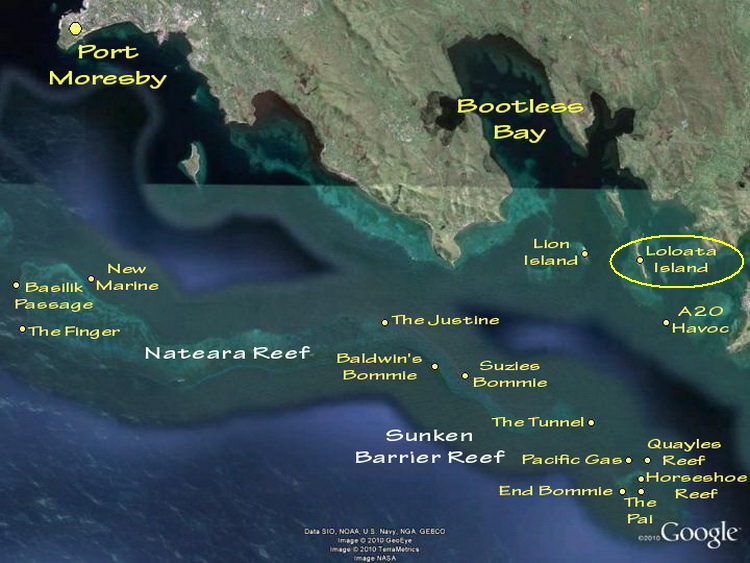 The typical weather patterns in the Port Morseby and Bootless Bay area are calm seas and minimal winds in the morning and then, from about noon onwards, the winds start to pick up – which can whip up the seas and make boat travel distinctly uncomfortable…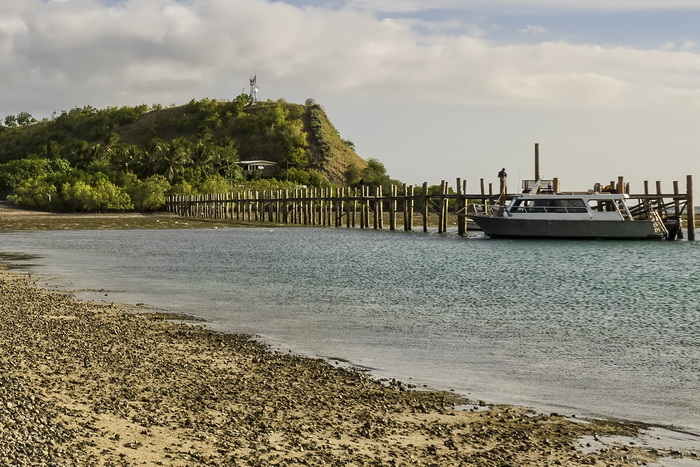 So the usual 08.00 departure from the main jetty at Loloata allows two dives out on the offshore reefs and a comfortable return to the jetty for lunch before the weather changes.
Because of the change in the weather in the afternoons, the third day dive and all night dives are usually done at nearby Lion Island, which has a number of sheltered sites plus couple of small wrecks, that all host a variety of fish life & critters.
All the diving at Loloata is conducted from two 9m aluminum-hulled catamarans, each capable of carrying up to 10 divers and there are a total of 19 accessible dive sites – ranging from nearby Lion Island to PJ's Passage some 21 nautical miles away.
Underwater Photography at Loloata
Loloata tends to promote itself as more of a critter diving location and emphasizes the fairly dependable availability of the very photogenic and quite rare Rhinopias.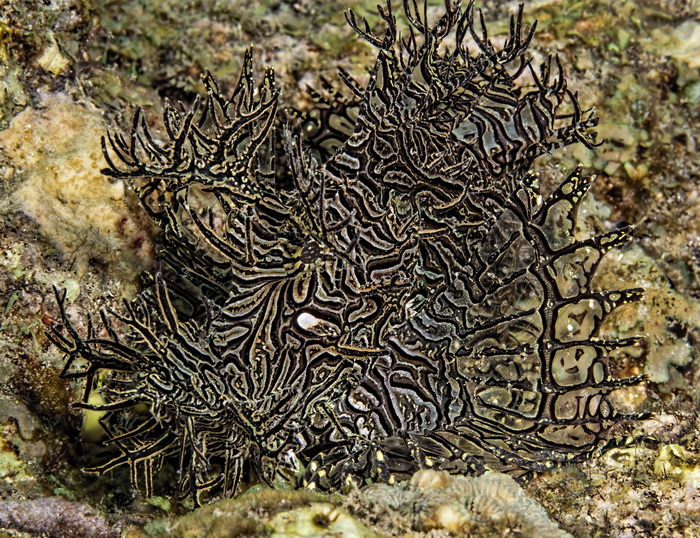 But while it's true that it is possible to see a Rhinopias or two, plus pygmy seahorses and numerous other critters in Bootless Bay, there are also some great wide-angle photo-opportunities.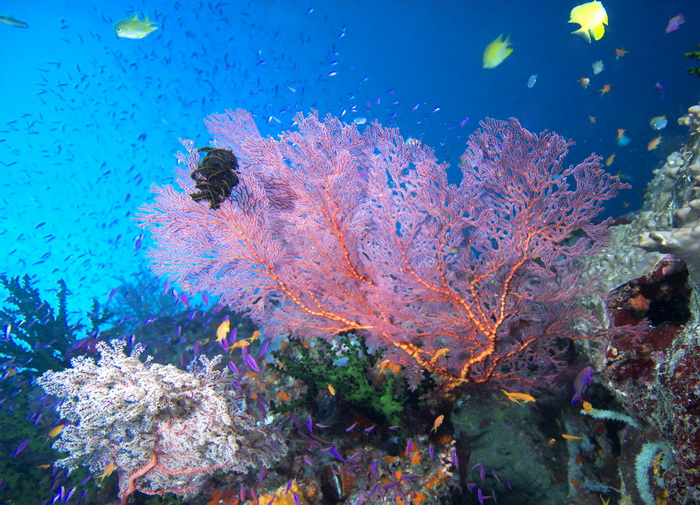 My two favorite dive sites in Bootless Bay are Suzie's Bommie & the Pacific Gas wreck, both of which are world-class dives when the conditions are right .
While most divers & underwater photographers will probably only spend a few days there the reality is that you could easily spend a week scuba diving at Loloata Resort, such is the variety of the sites.
When to Dive Loloata & Bootless Bay
Papua New Guinea's location just south of the equator means that its weather pattern is monsoonal with distinct wet and dry seasons and "doldrum" periods in between.
In the Port Moresby area the wet season starts in late December and goes through to early April. Typically the seas are reasonably calm during those months, but the visibility does decline as it progresses because of the run-off from the rain.
Then from late April, for about 4-5 weeks to the end of May, the doldrum period sets in with calm seas and steadily improving visibility.
The dry season arrives around the start of June and goes through to early October – bringing with it the south-easterly trade winds and the potential for choppy seas… but the lack of rain means that the underwater visibility continues to improve.
The doldrums return again in late October and for about two months the diving is at its very best with calm seas and excellent visibility.
Overall it is possible to dive from Loloata all year round because even in the worst weather certain sites are still accessible.
Water temperatures range from a low of about 23 deg C (75F) in August and September when a 5mm wetsuit is recommended, up to 30 deg C in March and April when a dive skin is probably enough.