The aircraft wrecks of Papua New Guinea offer some of the best and most interesting, dives in the country…
PNG was a major battle theater during the Second World War. Many lives were lost on both sides in the bitter fighting between the invading Imperial Japanese forces and the Allies. Thus the tide was turned, halting the PNG's occupation and the planned invasion of Australia to the south.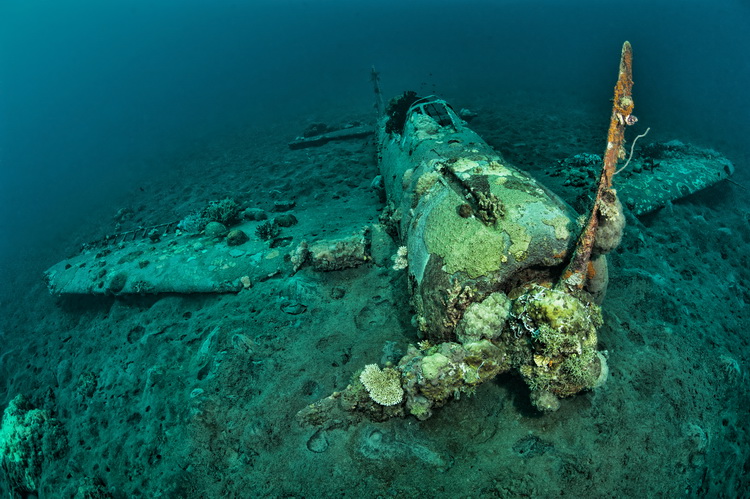 Aircraft Wrecks of Papua New Guinea – Lost Souls
Allied and Japanese aircraft played a very significant role in the fighting in PNG. Because of that many planes were lost – either shot down in combat, mechanical failure and simply running out of fuel.
Only a fraction of those lost aircraft have ever been located. Not really surprising, given the distances involved and the terrain of Papua New Guinea.
But the stories behind the ones that have been found makes fascinating reading. Both the discovery, what was learned later and many of the characters involved. Plus some of those discoveries were literally like finding the proverbial needle in a haystack!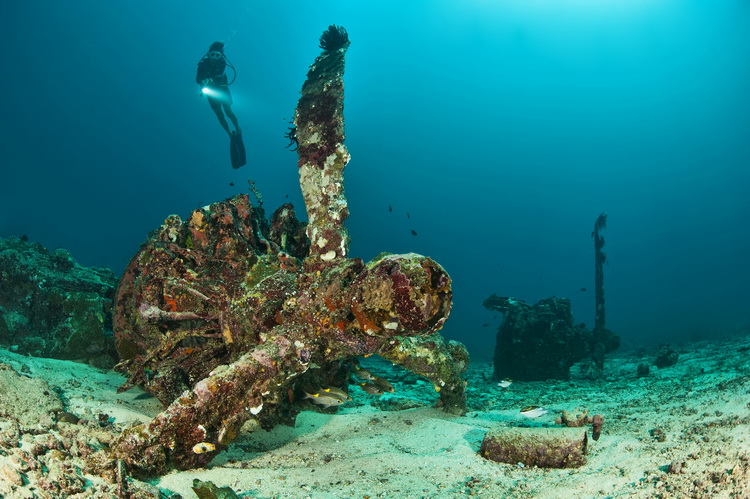 Aircraft Wrecks of Papua New Guinea Article
X-Ray magazine recently published an article of mine called The Aircraft Wrecks of Papua New Guinea. The article documents the discovery and the story behind my favorite aircraft wreck sites. You can download it on the link provided.
Interested in learning more about the aircraft wrecks of PNG? Check out the dedicated pages on this site for the B-17F Black Jack Bomber on Cape Vogel which is widely regarded as the best aircraft wreck in the country.
Plus there is the interesting B25 "Pistoff" Mitchell Bomber in Collingwood Bay near Tufi. Besides that there is the superb Mitsubishi Zero in New Britain's Kimbe Bay. Similarly, there is the incredibly photogenic Deep Pete seaplane in Kavieng.